Closet Closeups: Sid Ahart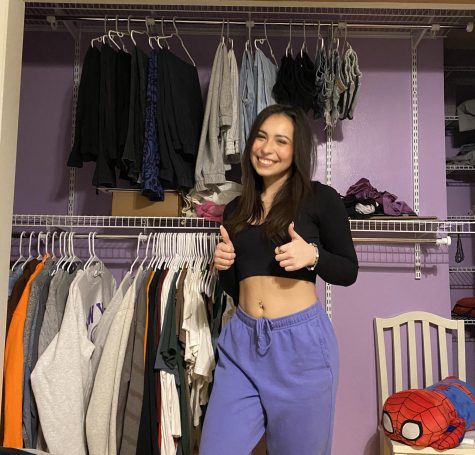 Sid Ahart, senior, loves clothes! Her style is very comfortable and simple, often featuring oversized sweatshirts and sweatpants. Though she values comfort, her outfits always feature a variety of different graphic t-shirts, jeans and jordans that pair perfectly together. Sid's style is drawn from streetwear and the 90's; her vintage collection often referencing the unique styles of the time.
Ahart's inspiration is found from Alexa Demie; "I try to embody her because we have a lot of similarities in both features and style,"Ahart said. The famous actress's bold yet feminine style is found in both the giant t-shirts and the vintage dresses in Sid's closet.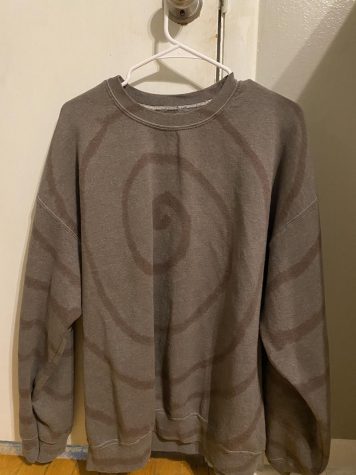 Sid's first favorite piece in her closet is her swirl crewneck from Urban Outfitters. "I just love how comfortable and neutral toned it is, I really like wearing oversized sweatshirts. I don't usually like to wear flashy clothes so this fits my style, especially for school." Ahart said.The sweatshirt is made out of recyclable materials, which is a positive trend in sustainability when shopping fast fashion.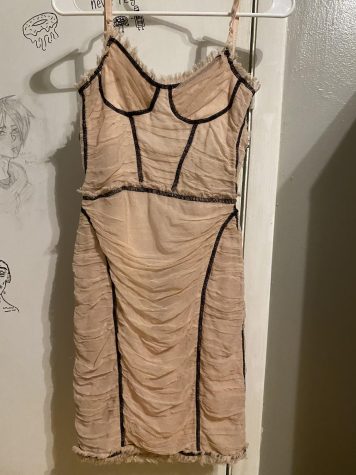 The next featured piece in Sid's closet is this vintage Dolce and Gabbana mini dress. "It was my mom's old dress from when she was in high school," Ahart said. According to Sid, this unique piece is absolutely perfect for a night out with friends or taking pictures; as long as the dress stays in it's perfect condition and does not get dirty. After all… it's vintage!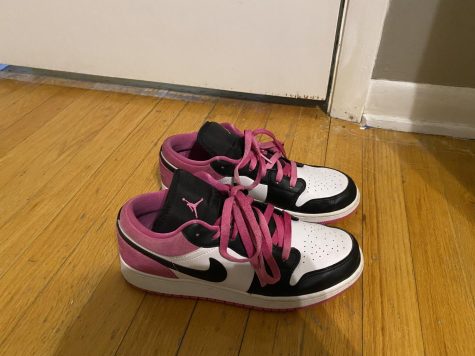 The fourth featured piece of Sid's closet is her pink Jordans- a pair of shoes that have have been her favorites the since freshman year of high school. These stayed close to her heart for a reason; you can find her styling the shoes with various outfits and using the pink to tie the entire outfit together. "I like how there is just a small pop of color with the black and white," Ahart said.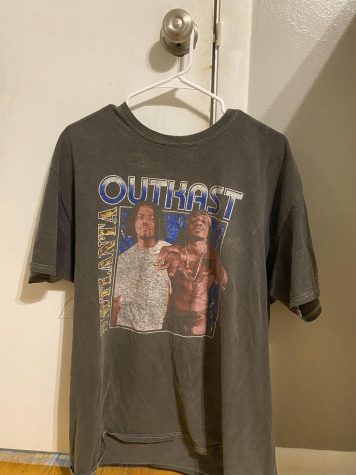 The next piece is her Outkast graphic t-shirt. "Outkast is one of my favorite artists and I grew up listening to them, so the design on the shirt is close to my heart. Also, I love just wearing any vintage looking graphic t-shirts." Ahart said. A comfortable, oversized t-shirt is a staple for any closet and easy to pair with just about anything!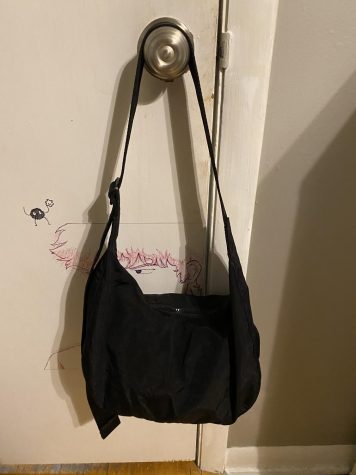 Another important part of Sid's closet is her black BAGGU shoulder bag. "I used to think purses were for old people but I ended up loving it and I wear is everywhere now. I usually don't give into TikTok trends, but I am happy that I did because this is the perfect bag to match with everything and put pins in. It also fits a ton of stuff inside," Ahart said. When it comes to fashion, appearance is obviously the top priority; however, convienence is always a plus.
Leave a Comment
About the Contributor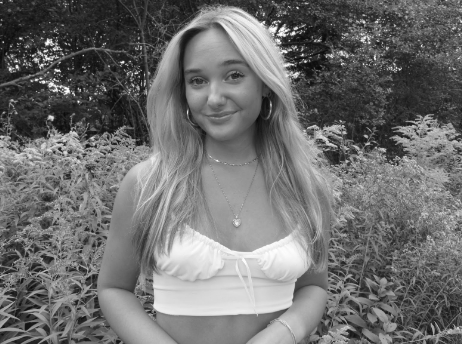 Emily Braunstein, Staffer
Emily Braunstein, a senior at Homestead High School, is the co-president of Fashion Club. She enjoys doing yoga, writing poetry and finding new clothes...