Ready, Set, Relay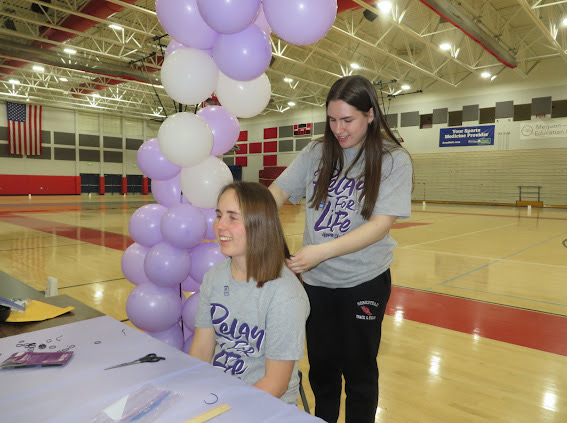 Relay for Life is a perfect example of Homestead students taking initiative toward fighting for a relevant cause; these students are raising both money and awareness towards an incredibly important cause — cancer.
The club raises over $1000 annually towards the American Cancer Society, a program that funds research and services for people diagnosed with cancer.
"We try to create a relay community here at Homestead that inspires others to donate and give," Mia Tsuchihashi, co-chair, said.
So far this year, the students involved in Relay for Life have been active members of the community.
"We have reached out to many different people who have been affected by cancer, whether it is family, friends or caregivers, and allowed people to share their stories. We have also attended the hockey and basketball games for coaches vs cancer events to raise money which was a great success this year," Amelia Horwitz, co-chair, said.
The athletic events this year proved to be perfect opportunities to raise money towards the American Cancer Society. On Jan. 18, at the Coaches vs. Cancer hockey game at USM, the club sold T-shirts and did a bucket pass during the game. Also, they did the same on Jan. 20, at the boys' and girls' double header basketball games.
On March 5, club members participated in the annual "paint the school purple" event and decorated the school purple in order to raise awareness for the cause. The decked out halls of Homestead did exactly that; many students were inspired to sign up for the Relay for Life lock in event on Saturday, March 11.
The annual lock-in was the first traditional event in three years, so everyone was eager to resuscitate the same spirit that existed before covid. Students participated in community building activities such as a hypnotist and a poker game. However, the most important aspect of the night was the luminaria speaker.
"The speakers share their experience with cancer to our participants, whether they are a cancer survivor or caretaker. Our Homestead community is exposed to both a local and real cancer experience." Maura Whitaker, co-chair, said. Overall, the event ended up raising almost $2,500 towards the American Cancer Society.
The speakers are very impactful; "noticing how many people have been affected and being able to hear the stories of people who were and continue to be impacted was very inspiring to me and is a huge motivator to make a change," Horwitz said. The organization's main objective is making a difference, and the Homestead community has come together to exceed this goal. Students in every grade level were involved with the common mission to fight cancer.
Relay for Life is an opportunity to take action and "raise money for a good cause and be part of a group of people that are dedicated to helping others while having a good time," Tsuchihashi said.
"Working together to raise money for such an important cause is fun yet purposeful, as we get to know each other while supporting a great cause," Whitaker added.
There is more work to be done, however. There is always an increasing need for support and involvement from students. Though COVID-19 had a significant impact on the club's ability to continue their events, the spirit of the club continues and students have come back together.
"In the future, we really hope to increase participation and bring back the energy and importance of relay that the school held before covid. Also, continuing to raise money through the event and show people that helping the community is so important," Horwitz said.
Leave a Comment
About the Contributor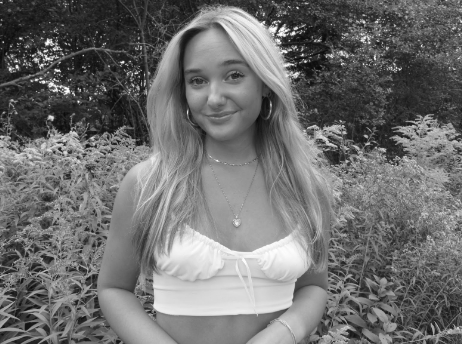 Emily Braunstein, Staffer
Emily Braunstein, a senior at Homestead High School, is the co-president of Fashion Club. She enjoys doing yoga, writing poetry and finding new clothes...