Closet Closeup: Shannen McGuire
Shannen McGuire, senior, spends her time enjoying the outdoors, hanging out with friends, dancing to her heart's desire, and online shopping, of course.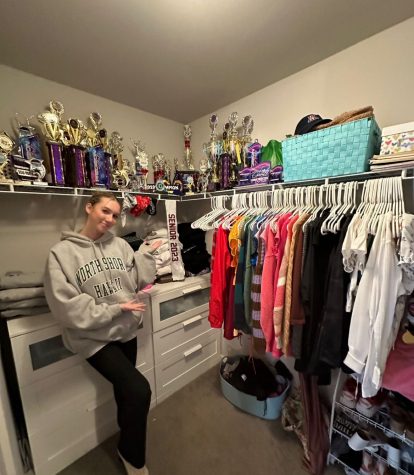 McGuire notes her style as "trendy and basic," as described by the influence social media plays in her life. "If something is trending that I like, I'll probably buy it," McGuire said.
She tends to go for more staple pieces but interchanges the looks. "I go for lots of solid colored items and then pair them in different ways. In the winter, I'll usually go for sweatpants and a hoodie, and in the summer, I'll wear a crop top and shorts. Converse I'll wear year-round, though," McGuire said.
Let's sift through the racks in her closet and uncover her five favorite items!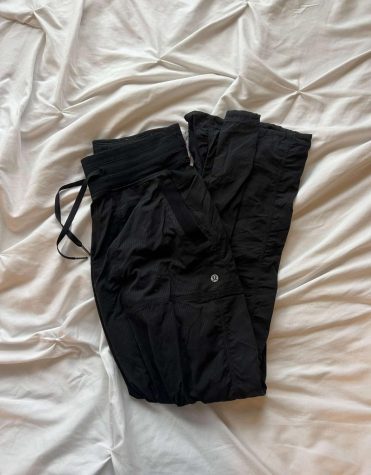 McGuire's first favorite piece is a pair of black Lululemon cinch-waist joggers. Lululemon has consistently been a favorite brand among many, and for good reason.
"They're my favorite pair of pants since I can wear them to school or dance. They're super comfy and you can wear them with anything," McGuire said.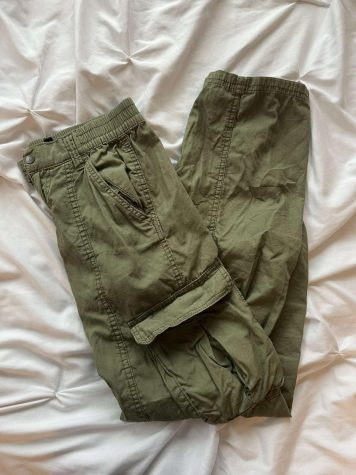 McGuire's second piece is a pair of Army green cinch-waist cargo pants from H&M. Playing with color or type of pants can be an easy way to elevate a somewhat basic outfit.
"I love to pair them with a black top. They're very flattering and simple, yet cute," McGuire said.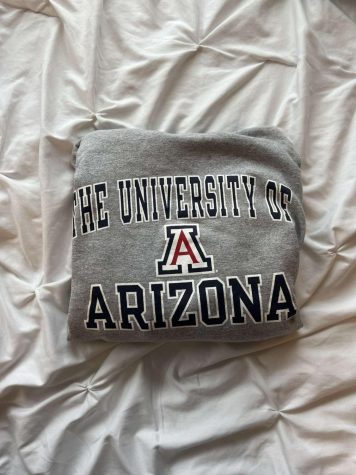 McGuire's third piece is a grey hoodie reading The University of Arizona. As previously mentioned, McGuire prefers hoodies in the wintertime, and for this climate, it is good to have a staple one to fall back on.
"I got it at the University of Arizona bookstore the last time I visited. I wear it all the time because I love to represent my college," McGuire said.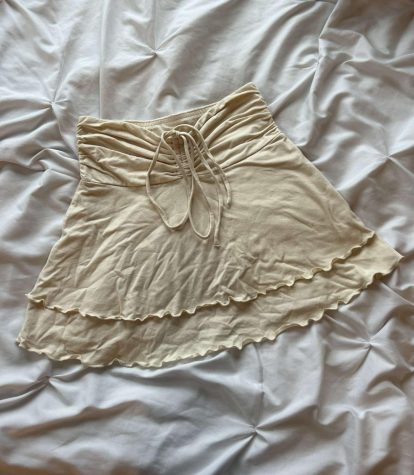 McGuire's fourth piece is a cream, two-tiered ruffle mini skirt, complete with a thick cinch waistband and long drawstrings. This can easily be dressed up or down depending on the occasion and is perfect for spring and summertime.
"This is a super cute skirt I got at Target. It's super summery and goes with lots of different tops. I'm excited to wear it on spring break this year," McGuire said.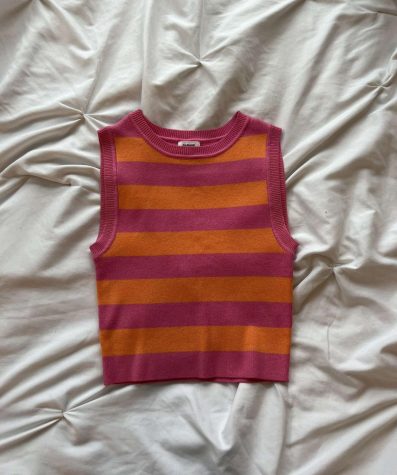 McGuire's last item is a pink and orange horizontal striped halter tank. The colors can add a fun twist to an outfit, while the cut can still feel more casual.
"I got this top at Garage. I wore it to a concert this summer with my best friend, so it reminds me of that. Also, pink and orange are my two favorite colors," McGuire said.
McGuire continues to find new ways to incorporate fashion into her daily life by keeping up with the latest trends and cycling past "basics" with fresh finds.
Leave a Comment
About the Contributor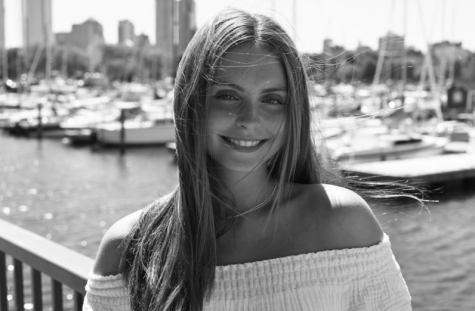 Megan Carr
Megan Carr is a senior at Homestead High School. She leads the FIDM Fashion Club and is also a member of the student council. When she is not at school,...