Softball gets into the swing of things
Even though the official start day for softball was March 13, the 10 varsity players have been preparing for the season since mid January.
Livvy Boehlke, junior first baseman, talked about how preparing for the season earlier has helped them not just as a team but as a program as well.
"We had open gyms, where we just touched the softball to get back into the swing of things. We got to know each other pretty well. Not even just varsity, the program in general," Boehlke said.
The team has not just grown starting with these open gyms, but also before they started playing at Homestead. This has helped form their team dynamic.
"We're very junior heavy, two seniors, two sophomores and one freshman, the rest are juniors so it makes up the majority of our team. Luckily, they've been playing together since they were little," Coach Emily Watson said.
Watson has coached varsity for two years. Before she coached varsity, she was an assistant coach at a few other schools.
Captain Amaya Tucker, senior third baseman, is excited for the season and knows that the team is going to do great.
"I'm excited to see what we do. We have a lot of talent on our team," Tucker said.
The girls do not have a school rival, but they have more of a personal rival because of their coach.
"West Bend East [might be considered a rival] because that's where our coach used to go. So it's like rivals, because obviously she coaches here now, and she wants to beat them since they are her old school," Boehlke said.
Coach Watson agrees that it is more of a personal rivalry, but talent wise Watson said, "I like to think all of them as rivals."
Two weeks ago on April 6, the girls played against their personal rival and lost with a final score of 0-8. Last week on April 10, the girls also played against Nicolet and lost with the final score of 1-3. They also played Slinger on April 11 and lost with a final score of 2-13.
Support the girls at their next home game on April 13 against Port Washington.
Leave a Comment
About the Contributor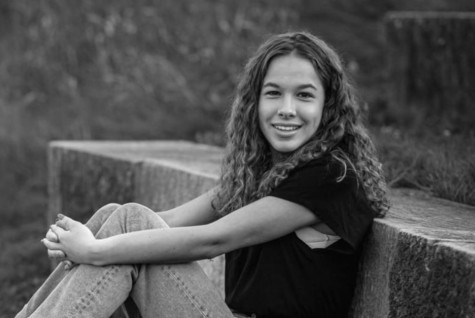 Grace Luedtke, Staffer
Grace Luedtke is a senior at Homestead High School. Grace is attending the University of Wisconsin La-Crosse next fall. She is a part of She's the First,...