Closet Closeup: Khristian Hoard
Khristian Hoard, senior, can be found spending his free time on the soccer field, traveling overseas, and curating his closet at the thrift store.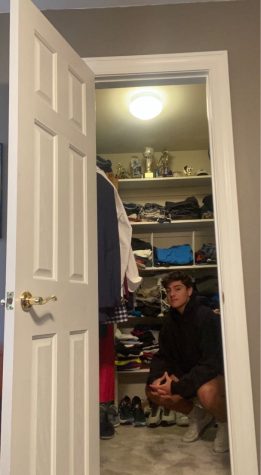 Hoard notes his style as "athletic, casual, and vintage." Usually, he opts for items such as jerseys and sneakers, while donning many facets of vintage memorabilia with a modern twist. Depending on the season, Hoard will dress more formally, while staying light and somewhat casual.
Let's peer into the variety in his closet and discover his five favorite items!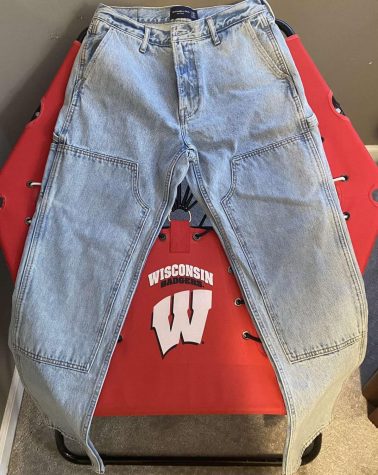 Hoard's first favorite piece is a pair of light-wash double-knee denim pants. The knee accents are a great way to incorporate unique denim into one's wardrobe, while still staying casual.
"I don't usually like to wear jeans, but these were just too cool to say no to," Hoard said.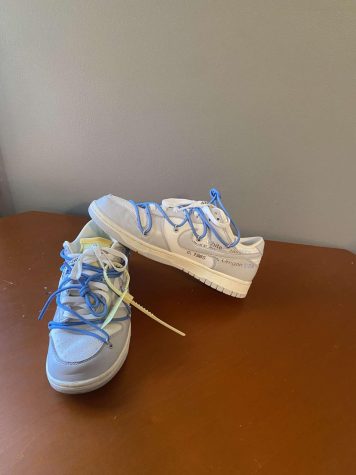 Hoard's second piece is a pair of Nike Off-White Dunks. Not only are Dunks renowned in the fashion community, but this specific pair is a perfect way to spice up an outfit. It is a different take on the classic dunks, complete with colorful accents.
"These shoes are my pride and joy. I love shoes and would definitely classify myself as a sneakerhead," Hoard said.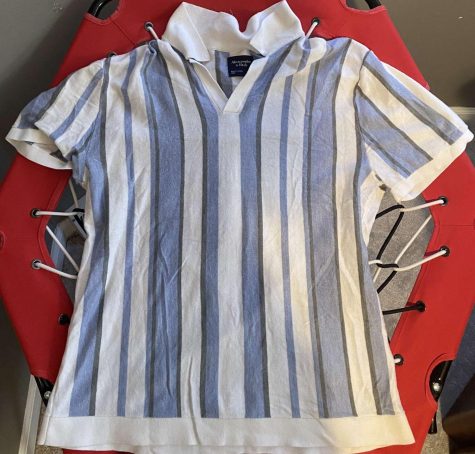 Hoard's third piece is a light blue and white striped polo tee. Its light material and color make it ideal for warmer weather.
"I get a lot of my dress clothes from Abercrombie because of their revamp in style, and this is one that I love to wear for the summer," Hoard said.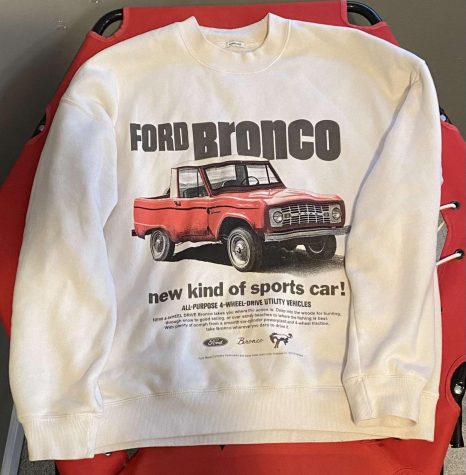 Hoard's fourth piece is a white crew neck, complete with a vintage-looking Ford Bronco graphic on the front. Not only does the history of the graphic make it interesting, but so does the overall look. It is very different from the usual graphics today.
"I really liked the vintage look that the crew neck has, and Ford Broncos are really cool cars," Hoard said.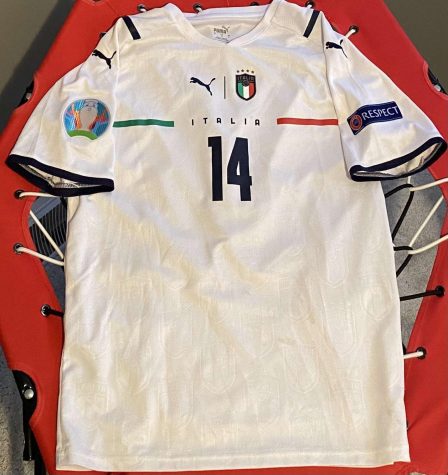 Hoard's last item is an Italian soccer jersey. While this could be considered solely nostalgic, it can only be a way to show off one's background/beliefs.
"Soccer and Italy are a huge part of my life, so anytime I can represent both of them I do so," Hoard said.
Hoard continues to incorporate fashion into his everyday lifestyle and wishes to expand his horizons into the thrifting craze.
"I definitely want to grow my shoe collection and get better at thrifting older clothes to make my closet even cooler," Hoard said.
Leave a Comment
About the Contributor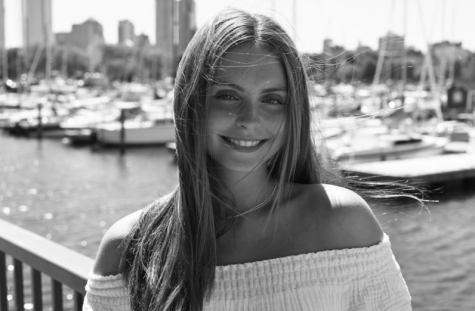 Megan Carr
Megan Carr is a senior at Homestead High School. She leads the FIDM Fashion Club and is also a member of the student council. When she is not at school,...