Freshman Friday: Maisie Lidstone
Every Friday, Highlander Publications chooses a freshman to be featured in "Freshman Friday," giving the student population the opportunity to get to know its freshman class. Meet this week's featured freshman, Maisie Libstone!
What are you apprehensive about this year?
Final Exams
Carmel or caramel?
Caramel
What is your favorite book?
One of Us is Lying
What is your favorite restaurant in Mequon?
First Watch
What is your dream job?
Architect
What is your favorite class?
English
Have you ever broken a bone?
My pinky finger
Do you play any sports at Homestead?
Soccer, volleyball, and ski
What are you looking forward to next year?
AP Psych
Leave a Comment
About the Contributor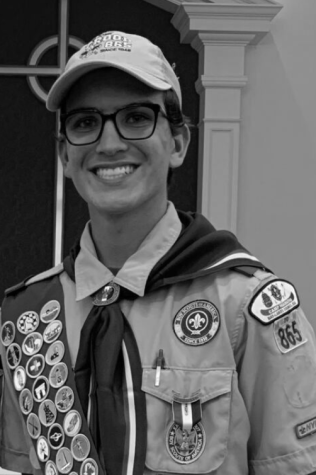 Matthew Seiberlich, Assistant Editor
Matthew Seiberlich is a junior at Homestead High School. Outside of Publications, Matthew is an Eagle Scout, historian for the Wisconsin Junior Classical...