Freshman Friday: Lola Balistreri
Every Friday, Highlander Publications chooses a freshman to be featured in "Freshman Friday," giving the student population the opportunity to get to know its freshman class. Meet this week's featured freshman, Lola Balistreri!
Who is your favorite celebrity?
Kim Kardashian
What is your favorite animal?
Monkeys
What is your favorite class?
Chinese
What is your favorite movie?
Titanic
What is your dream job?
Hairstylist
What is your favorite place you've visited?
Dominican Republic
What middle school did you attend?
Lake Shore
Where do you want to go after high school?
LSU
Have you ever broken a bone?
I fractured my wrist
Leave a Comment
About the Writer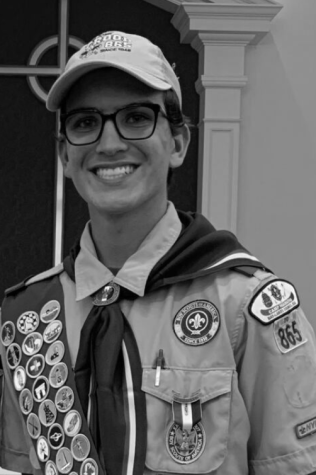 Matthew Seiberlich, Assistant Editor
Matthew Seiberlich is a junior at Homestead High School. Outside of Publications, Matthew is an Eagle Scout, historian for the Wisconsin Junior Classical...