Closet Closeups: Coachella Outfits
For this week's closet close-up, we are taking a look at Emily Braunstein and Sid Ahart, both seniors, outfits worn to Coachella music festival last week in California!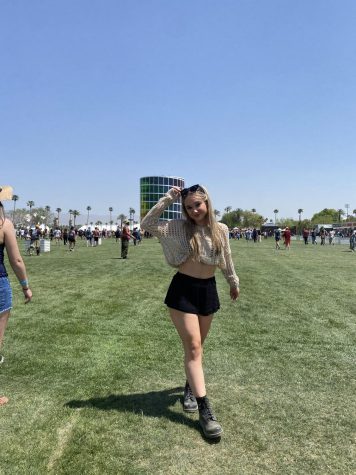 The first outfit features Doc Martins, a black mini skirt paired with a thin, transparent sweater from Boz's closet in Thiensville. It is a very neutral outfit.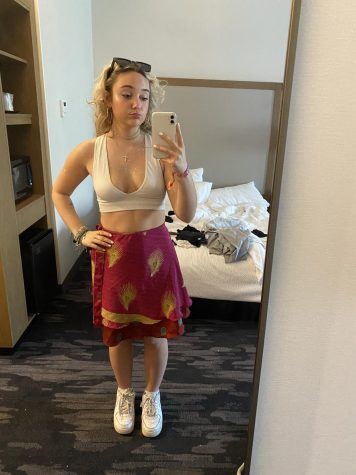 The next outfit is an Urban Outfitters tank top with a satin wrap skirt from a stand in New York City. This outfit is basic, but the skirt offers a pop of color!
The last outfit was this pair of oversized green linen overalls with a flower top! The outfit was again very simple but matched the green on the pants with the green in the top.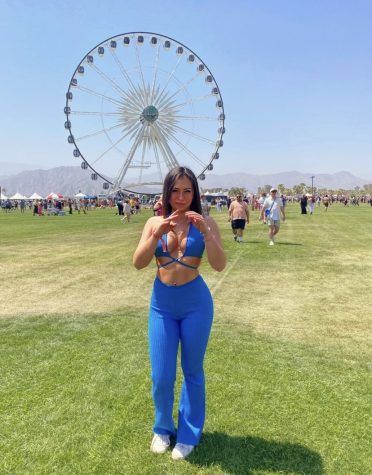 Ahart's first outfit was an all blue outfit that features a blue swimsuit top with blue flare pants.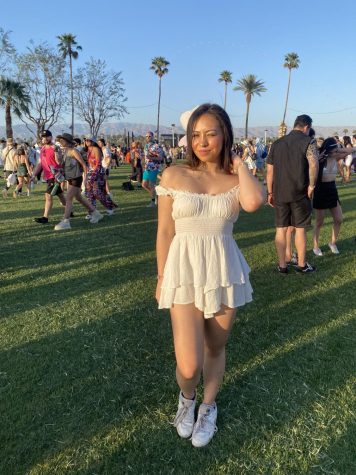 Sid's next outfit is this white Princess Polly romper paired with white sneakers. This is such a simple yet cute outfit and keeps up her monochromatic theme!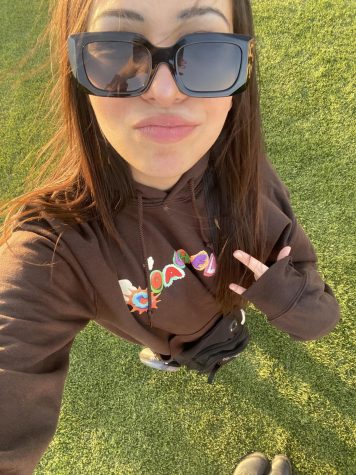 Sid's last outfit was not pictured (and not school appropriate), so this was her alternate outfit from the first day. It was a 2023 Coachella hoodie with blue pants to tie in with the blue on the sweater. The black sunglasses also pair perfectly with the hoodie!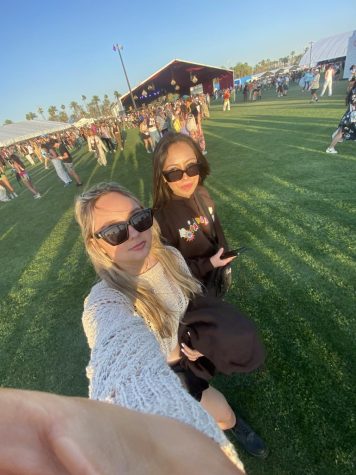 Leave a Comment
About the Contributor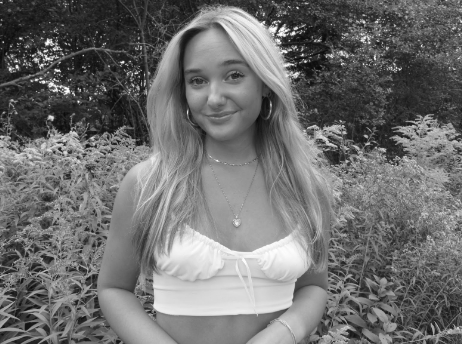 Emily Braunstein, Staffer
Emily Braunstein, a senior at Homestead High School, is the co-president of Fashion Club. She enjoys doing yoga, writing poetry and finding new clothes...