Flip, Flip Hooray: Athletes honored at annual breakfast
Passion.
Service.
Leadership.
At the annual Booster Pancake breakfast on April 30, senior student-athletes received recognition and a free breakfast for leading their teams.
Drew Wison, senior, is a football player with over seven years of experience. He will be pursuing his football career at the University of Minnesota.
Maddie Dudan, senior, has over 14 years of playing soccer; she began when she was just four years old. Her soccer career will continue at St. Norbert College in Wisconsin.
These student-athletes, as well as others, were recognized for their efforts and dedication to Homestead and their sports team, at a special pancake breakfast. This is a long time tradition of the Homestead Booster Club. The event was planned and organized by Nicole Bjornton and her crew of l devoted members of the Booster Club.
Bjornton has a passion for supporting all the student-athletes and looks for ways to give back and help out as needed. She mentioned that the pancake breakfast is one of her favorite activities throughout the year to be a part of and plan. Also noted was that the athletes who come to this breakfast may invite their families. Athletes are provided with a free meal, while their parents and siblings are charged $8 for an all you can eat pancake breakfast.
"The money raised goes back to the Booster Club to help support the athletes. The Booster Club is a major contributor to Homestead Athletics," Bjornton said.
The Homestead Booster Club relies heavily on volunteers to help this breakfast run smoothly. As well as student-athlete attendance. Volunteers and attendance are crucial and they must make a commitment to attend the breakfast.
"The event planning begins in early winter when we set the date at the end of April. The rest comes together as the event progresses. Volunteers are very important to make this event a success." Bjornton, said.
The annual pancake breakfast is a time to celebrate and show gratitude toward these athletes who are dedicated and determined to do their best for their team and school. Several awards are given out during the breakfast. The most coveted award is the Highlander Award.
"The Highlander Award feels really good to me because I know that people acknowledge me as someone they look up to and someone that they want to lead their program," Wilson, said.
In addition to receiving awards and recognition, athletes are also provided an opportunity to relax, enjoy breakfast with their families, and have time to reflect on the season and memories with fellow teammates.
"Looking back, doing sports in high school allowed me to meet so many great people. It also taught me dedication and gave me a good work ethic to use throughout my life," Dudan said.
This tradition of the pancake breakfast for student-athletes will most definitely continue, as the sports program at Homestead continues to grow and thrive. The Homestead Booster Club will continue to help out and honor the hard work of these student-athletes – one pancake at a time.
Leave a Comment
About the Contributors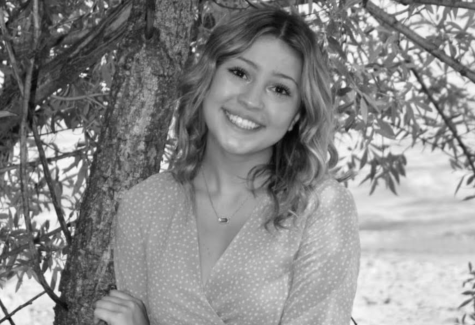 Allie Paredes, Staffer
Allie Paredes is a senior at Homestead High School. This is her first year doing Publications. In school, Allie gives her one hundred percent in everything...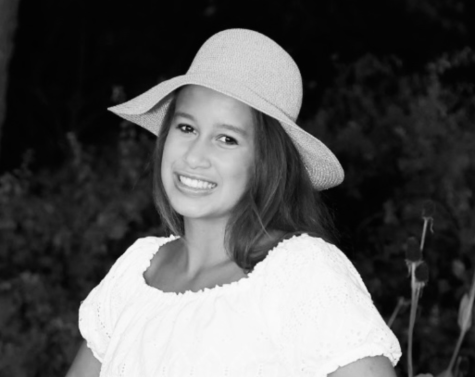 Mariah Reynolds, Staffer
Mariah Reynolds is a senior at Homestead High School, and this is her first year doing Publications. In school, she is a motivated student. Her favorite...