Noorlander supports students in study center
Room 2015, a space next to the cafeteria, which was once the old senior lunch room, is now a fully-functioning space for students to have a study center where a woman with long, dark brown hair who will greet each student by name.
Once everyone is seated and the bell rings, Elizabeth Noorlander, study center aid, will thoroughly go over the upcoming schedule of tests and events.
As Noorlander walks by each student, she asks how they are doing and what they're working on. She motivates them to use the space efficiently and complete their assignments whenever necessary. Furthermore, she offers support to those struggling or falling behind by sitting down with them and guiding them through their assignments.
"Each day is different. My goal is to meet the kids where they are academically, socially and emotionally. Some days are all about classwork; others are spent discussing personal concerns or joys. All of the parts of our lives are interconnected, and addressing whatever the needs of the day are is important. You all have so much to bring to this world; I want to hear about all of it. Listening and hearing what my students are saying–without judgment–is the most important thing I can bring to my classroom," Noorlander said.
Noorlander ensures that her students receive academic and social assistance by providing a secure and welcoming environment for students to work with her and openly discuss pertinent topics.
"Mrs. Noorlander always encouraged us to do our best and had high expectations of us in academics and as people in general. She offered support and clarified that she was available if someone needed to chat or find a place to feel comfortable. She helped me gain confidence and assured me that she would embrace her students for themselves. She was always willing to help any student in need," Shea Anderson, senior, said.
Noorlander establishes objectives to develop connections with every student in her class. She aims to create a cohesive community where each individual feels acknowledged and valued.
She strengthens her bond with them by actively listening, asking thoughtful questions, and making an effort to know each of her students. This is the most enjoyable and fulfilling part of her day.
"From there, I make the objectives and expectations of the classroom clear so we can build a functioning workspace. My ultimate goal for each student is independence, strong interpersonal skills, and a lifelong love of learning," Noorlander said.
Noorlander is dedicated to ensuring that students utilize the classroom space appropriately. She actively walks around, observes students' work and assists those who require help with their assignments. Her main priority is providing helpful assistance to students, with the ultimate goal of helping them succeed.
"She has helped me get through many assignments that I struggled with. She would walk me through each assignment step by step, making sure I was able to understand and also get my work done correctly and on time," Anderson said.
As an educator, it is of utmost importance that her pupils realize their significance not only in the classroom but also in her life.
"I hope my students know how important they are to me and to our classroom as an ecosystem. I hope everyone knows they can trust me to do my absolute best for them. Although supporting my students academically to rise to their highest potential is important, we all have so much else that makes us who we are. I want them to know those things are important to me as well," Noorlander said.
View Comments (3)
About the Contributor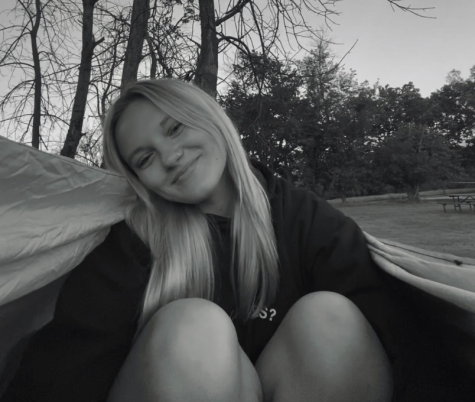 Nicole Zhuk, Staffer
Nicole Zhuk is a senior at Homestead High School, and this is her first year writing for the Highlander Online. She is beyond excited to dive into many...