GEMS Boat Races: The science of sailing
On May 19, the GEMS (Girls Exploring Math and Science) Club wrapped up an eventful year by taking part in their annual boat race event.
The girls had to race against the clock to build – and decorate– a boat out of just cardboard boxes and duct tape; one strong enough to carry two people across the length of the Homestead pool.
The club members really lived up to their name; they used a variety of mathematical and scientific equations to formulate the best possible boats. Awards were given for the best design, the fastest team and the boat that floated the longest.
The event brings together an enthusiastic and passionate group of students.
"The boat races inspire a group of people to come together and collaborate to explore their interests in math and science, and it fosters a smaller community within Homestead that will know everyone is always there for each other," Maura Whitaker, GEMS president, said.
"While being fun and engaging, GEMS allows for new connections to be formed and is extremely welcoming to all women interested in STEM," Anastasia Raykova, senior, said.
The girls "sailed" towards success this past school year by engaging both new and returning members in countless events and activities and finished off the year with this final event. Now, the rest of the year is smooth sailing!
"It is fun to see how everyone's work over the course of only two hours pays off in the Homestead pool. Whether you sink or sail, everyone manages to have a good time," Whitaker said.
Leave a Comment
About the Contributors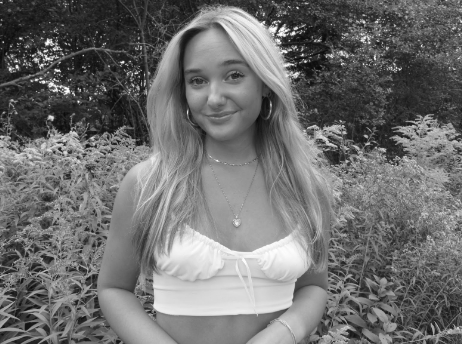 Emily Braunstein, Staffer
Emily Braunstein, a senior at Homestead High School, is the co-president of Fashion Club. She enjoys doing yoga, writing poetry and finding new clothes...
Raima Naurin, Staffer
Raima Naurin is a sophomore at Homestead High School. She is excited to receive an opportunity to hone and develop her skills in design and photojournalism...