(Green) Thumbs up for Environmental Club
If you find yourself bored in class and you look out the windows into the courtyard of Homestead, you will notice a variety of new trees and plants. This is thanks to our very own Environmental Club, a group of students dedicated to improving both the environment and our community.
On Saturday May 20, club members spent the sunny Saturday morning on their Spring service project; partnering with the HHS Beautification Committee to plant trees, spread mulch and weed around the new outdoor classrooms.
"This direct service will help the local ecosystem thrive, as well as create more appealing sights for the community members," Lexi White, president, said.
One of the goals of the club is working together; between students and other clubs, the Environmental Club has collaborated to fight for a common goal — preserving the environment.
"We believe that the partnership among the Environmental Club, Rotary Interact Club and HHS Beautification Committee will not only promote the activity of pollinator species, but also increase students' exposure of environmental concerns facing pollinators in our community." Nathan Moldavsky, senior, said.
Not only have we seen a positive impact on our school, this impact extends to many local parks and nature preserves.
This past October they collaborated with the Rotary Interact Club to plant pollinator gardens along the Milwaukee River at the Thiensville Riverwalk. They have also hosted beach clean ups at Doctor's Park and planted native Wisconsin species at local parks.
"Overall, through our club's work, we hope to raise awareness about novel environmental issues, such as the pollinator crisis, one service project at a time," Moldavsky said.
Leave a Comment
About the Contributor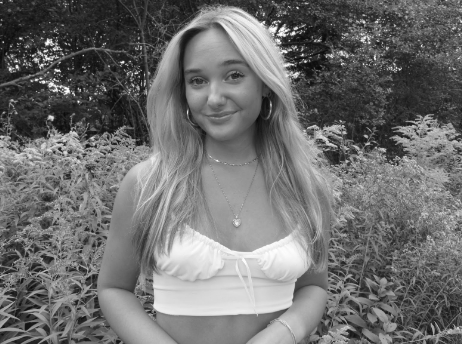 Emily Braunstein, Staffer
Emily Braunstein, a senior at Homestead High School, is the co-president of Fashion Club. She enjoys doing yoga, writing poetry and finding new clothes...