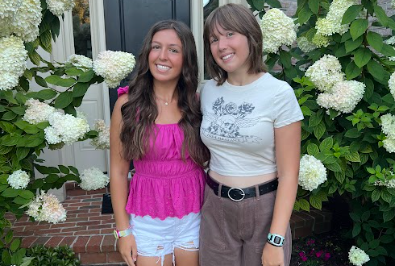 Every Friday, Highlander Publications chooses a freshman to be featured in "Freshman Friday," giving the student population the opportunity to get to know its freshman class. Meet this week's featured freshman, Liliana Espinosa!
What is your dream job?
Astrophysicist
What are 3 words that describe you?
Calm, confident, ambitious
Favorite place you've traveled to?
Italy

Would you rather fight a chicken to death every time you get in a car? Or fight an orangutan to death once a year, but you get a sword? And why?
A chicken to death every single time when entering a car, mainly because you don't only have to use a car as a mode of transportation, and orangutans are 7 times stronger than a human, so even if you had a sword you would still lose most likely.
What is your favorite animal?
Sharks or moths

What is one crazy fact about you?
I play the drums

What is your favorite color?
Ebony
What is your favorite fruit?
Lychee
How was your transition from middle school to high school?
Good so far, things are very similar