More than just a children's book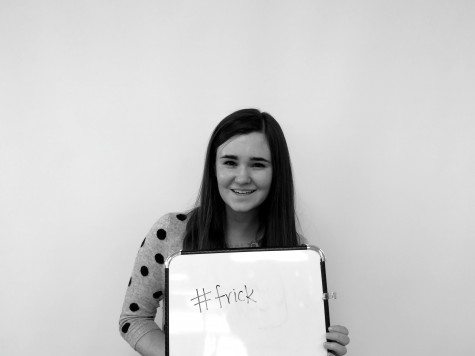 More stories from Maddie Fricker
Ever since she was in elementary school, Mrs. Liz Bryde, technology services department manager for the Mequon-Thiensville School District, has known she wanted to become an author. Even in her day-to-day life, she explains that she concocts stories for inanimate objects.
"I see something," Bryde shares, "and think, 'Okay.  How can you make this alive?'"
It is that very imaginative capability that enabled Bryde to write her first published book— When Santa's Hat Fell from the Sky.
The idea for the book came to her while on recess duty at Oriole Lane Elementary School in December 2008.  In the midst of watching children playing make-believe and tag, she noticed a Santa hat drift to the ground.
Bryde reveals, "I just thought, 'Wouldn't that be the strangest thing if that was Santa's hat flying out of the sky?'"
From there, the seed for the fulfillment of her lifelong dream was planted.  She jotted the idea down on paper and then wrote the full story down in the following weeks.
Even though she describes the original writing process as simple, Bryde's work was far from finished.  She took suggestions from students at Oriole Lane and from Dara Oshin, the illustrator, on the story's direction, as well as suggestions from Mr. William Marton, Homestead English teacher, on how to fix grammatical errors.
Though Bryde admits there were times when it was difficult to receive editorial suggestions, she aimed to be open to all ideas. Mr. Marton noticed this himself, sharing that "[Bryde] was very collaborative and willing to accept critiques."
Meanwhile, Bryde was beginning work with Oshin, who also happens to be her sister-in-law. Although Oshin had extensive experience in storytelling art, she had never illustrated a children's book before. Because of Bryde's and Oshin's acute attention to detail and determination to make the book the best it could be, the illustration, editing and production process took over two years."
After countless editing and publishing delays, the book was finally released in September 2014.  Since then, around 700 copies have been sold around the United States, and it has especially been popular among elementary school teachers due to the story's main theme: the importance of kindness.  According to Bryde, "It no longer is a little kids' story about Santa Claus…  Everyday I get an email from someone saying, 'I can't tell you how much this means.'  [People are] thrilled to sit down with their kids, and it's a good conversation-starter."
However, what parents and teachers may not realize while reading the book with their children is that for Bryde and her family, this book is much more than just a "conversation-starter", a product of Bryde's vivid imagination or even an actualization of her childhood dream.
That is because on Jan. 11, 1990, Bryde gave birth to Hannah, the namesake of the book's main character, and six days later, Hannah passed away from complications due to surgery.  In hindsight, as Bryde writes on her blog, "Hannah had a strong purpose in her very short life. The sense of love, friendship and family was so powerful."
Through the process of developing the book, Bryde and Oshin worked tirelessly to breathe life into Hannah, who Bryde calls the inspiration for When Santa's Hat Fell from the Sky.  Baby pictures of Hannah and pictures of Bryde's other daughters were incorporated to create the appearance for the main character, which Bryde and Oshin hoped would reflect what Hannah would have looked like as a child.  Additionally, nearly 20 images of balloons are interwoven throughout the book, representing the balloons Bryde's family releases every year on Hannah's birthday.  "It's very subtle… but for me and for my family, it's very personal," Bryde explains.
According to Bryde, the job of carrying on Hannah's legacy through books is far from finished.  She shares that she has a few other story ideas that she may pursue and definitely plans to release a sequel to When Santa's Hat Fell from the Sky within the next five years.
"There's so much untapped I can do with this book," Bryde said, "[It has] been a true work of love.  So I'm proud of that."  There is certainly no doubt that if Hannah were alive today, she would be proud too.