Insidious: Chapter 3 is thrice as terrifying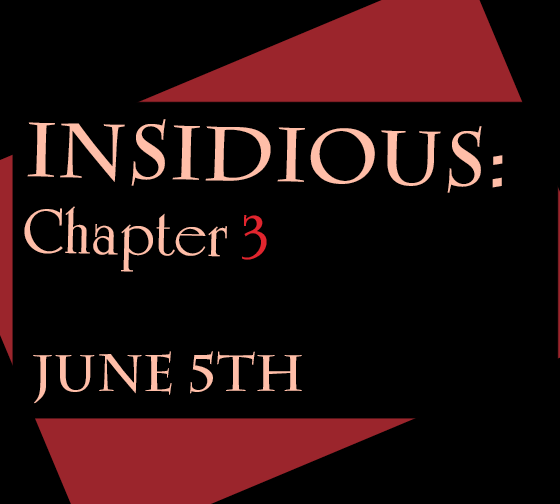 If Insidious and Insidious: Chapter 2 weren't psychologically detrimental enough. Now, enter prequel Insidious: Chapter 3 coming to theatres June 5, 2015.
In a stark comparison between the jumpscares and horrific tales that Insidious: Chapter 3 entails, lead actress Stefanie Scott shared insight on the upcoming psycho-horror tale in a phone conference on Friday, May 15.
To summarize the third thriller, she said, "it starts off with Quinn Brenner whose mom just died and she's so lost in this big world so she kind of calls out trying to make contact with her mother and she gets in an accident which brings back a terrible violent entity with her." The story takes place about eight years before the Lambert family tale. "It's a real family who are going through real struggles and I think that's what makes it all the more relatable once everything goes crazy with the ghosts.
Ms. Scott described the true dedication that the entire movie crew applied to this new thriller prequel, including the heart and soul that director Leigh Whannell put into the production.
To keep this third movie from falling flat, as often a third installment in a movie series does, she said that "Leigh Whannell, he wrote the first two films and he was in them but this is the first time he's directing it himself so it's really purely his voice… Insidious is like his baby. So he brought it to life in his eyes."
"
Insidious is like his baby. So he brought it to life in his eyes."
— Stefanie Scott on Leigh Whannell
"It's definitely fresh," Scott continued. "It's the origin story so it tells it from the beginning. And it really does set up the other two movies… I think it's the darkest out of all of them. It's different because it's very real and grounded prior to all of the hauntings and possessions."
In preparation for her role as Quinn Branner, she reviewed on the type of music in the film. "I think my least favourite music was the death metal he made me listen to before the possession," she said, "He locked me in a dark room and I listened to Swedish death metal!" Later in the interview, she stated, "..for any other kind of emotional scene, Leigh loved to give me certain pieces of music that pull out a lot of emotion because I find music, it's really interesting, what it does to your mood. So I found that really helpful."
This is only the tip of the iceberg. She continued to describe the plethora of music that Whannell gave to her to listen to, "I think that's what's so beautiful about it and it's that music is such a big part of our lives and emotions that brings on to you when you listen to it…" she continued, "A lot of Elliot Smith and The Pixies and Joni Mitchell. He gave me a vintage Joni Mitchell record as well."
She stated that her favorite song from the entire movie was "Monkey Gone to Heaven" by The Pixies. "It's really fun," she expressed.
"
"It's overall – it's really chilling."
— Stefanie Scott
On the opposite spectrum of feelings, Scott described the overall gloomy atmosphere of the set. "It's kept very cold and dark and foggy. So, it was overall slightly creepy and Leigh loved to actually scare me with air horns and stuff without me knowing or hide the demon somewhere in the set without me knowing and have him pop out at different times, so it was a little scary in that way… I personally think [Insidious: Chapter 3] is the scariest of all three. It's definitely the darkest."
She continued, "…overall, it was a really happy set. So I was laughing all the time. Leigh always had me laughing which was so great. But, whenever it came to having to do a really serious scene, I would have to be really careful because I didn't want to break. I wanted to make sure that I was actually being in the moment and playing Quinn as authentic as possible. I did do all my own stunts."
There is a countdown to the new movie at the top of her website,  here
Leave a Comment
About the Contributor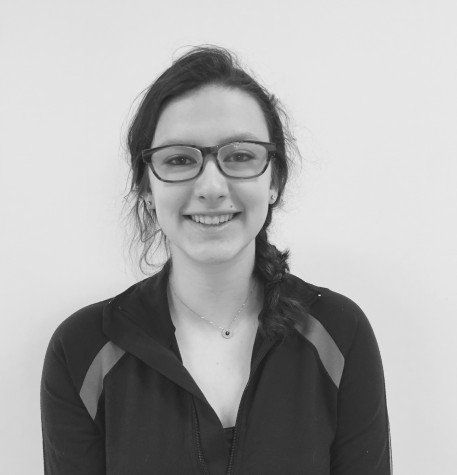 Lada Avrunina, Photographer
Lada Avrunina is a newsmagazine designer, manager of the Homestead boys hockey team, senior, and is fluent in English, Russian, and Sarcasm. She takes...