Varsity football defeats Milwaukee Lutheran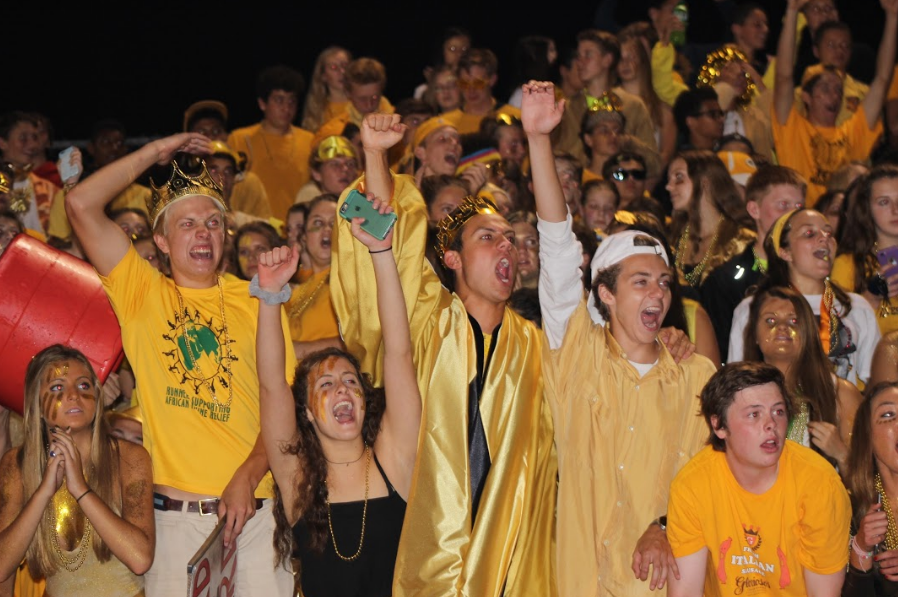 The Mighty Highlanders gained a win against Milwaukee Lutheran High School on Friday, Sept. 16.
Ending with a score of 40-0, the Highlanders had another successful win. 
"Both sides of the ball played extremely well, offense did well putting points on the board and defense had some key stops to help us keep Milwaukee Lutheran to no scores on the board,"  Tyler Albright, senior, said. 
Both offense and defense played their part to help secure the win.
"The boys showed up Friday night with a full team effort. The defense received their first of hopefully many shutouts. Offense was also able to effectively put up points on the board," Michael Fehrenbach, senior, said.
The student section beamed in all gold cheering on the team.
"I love the gold theme because it helps support cancer awareness. The whole school comes together and wears the color for a good cause," Jr Reardon, senior, said.
For pictures of the game: https://drive.google.com/open?id=0B7o3_OJUhfjeVGZOSVlQOWNycFU