Eating my way through Milwaukee
A lot of things stress me out in my current life: applying for college, anything that begins with the letters "AP," dealing with irritating people, figuring out what to wear in the morning, figuring out what to do with my hair in the morning, physically getting out of bed in the morning. In short, there's quite a few things that drive me up the wall.
But what has never made me crazy, you might ask? Well, the answer to your question is simple- a sensational, taste bud tingling, unbelievably satisfying, beautifully presented plate of food. You can honestly put any type of food in front of me and I will eat it, except cooked carrots. NEVER cooked carrots.
So I thought, "what better way to relieve my stress than to write entertaining articles about the biggest stress reliever in my life?" And so I've started my very own blog. All about food. How perfect! Basically, the next few weeks will be recounts of my adventures to trendy restaurants throughout the city of Milwaukee and my reactions to said restaurants along with sly personal judgements of the food and surroundings.
As this is my very first blog post ever, I thought I'd venture to somewhere I'd never been before. I settled on the very hip and happening, Beans and Barley on the corner of North Ave. and Cramer St. I've passed it a million times on my way to Urban Outfitters, Yo Factory, Whole Foods, (which are all the other hippie places downtown) and the Milwaukee Yacht Club to go on my friend's boat (less hippie I suppose), that I thought I'd finally give it a try.
Let me just tell you, Beans and Barley is the epitome of the "granola" lifestyle. The second you walk in the door, after holding it for the questionably-smelling, nice man with dreads, an overwhelming gluten-free, vegan and quinoa-kale-avocado-smoothie aroma hits you like a (peaceful) rock.
The employees are the classic boho-chic, early 20-year-olds you see on the American Apparel Instagram feed. When my friend Tori and I walked in, they invited us to take a look at their non-GMO, free trade, all organic honey lemon soaps in aisle one.
We were literally blown away by the store. Our moms, being herbal beyond belief and always making us take natural supplements instead of real, scientific medicine, both keep so much of these types of things around our houses. We were never the ones who had Cosmic Brownies or Chex-Mix in our middle school lunches, no, we had cut up carrots and whole-grain turkey sandwiches, with maybe a paleo ginger snap cookie for dessert, so it was nice to see that other people live this way too.
We walked up and down all the aisles, amazed at all the food that is able to be produced without high fructose corn syrup or dairy or lactose or pesticides, etc. Not to mention, the smell in this place is incredible. I swear, just taking a big sniff boosts your immune system and burns 200 calories right off of you.
After a little bit of dark chocolate shopping, we sat down on the other side of the restaurant for our meal.
The Beans and Barley menu is to die for. Everything is rich and in season and just makes you feel so good about spending $14 on a salad. The restaurant had such a friendly vibe to it and made us feel so welcome, even as outsiders wearing our name brand, retail clothing.
After spending a solid fifteen minutes staring at the menu, being indecisive as usual, I finally settled on something to eat. Well, two things to eat. I'm not good at making snap decisions, especially when it comes to food. I ordered a grilled portobello sandwich for the time being, and a garden salad, which I brought to school the next day to show off how earthy and organic I really am.
Man was my sandwich good. I am not a vegan, I don't think I could live without scrambled eggs and hamburgers, but my sandwich did make me consider that the vegan life wouldn't actually be that dreadful. But after like five seconds, I started thinking of burritos and Thanksgiving turkey and how sad it must be to never taste such amazing food, and the phase ended. While I have come to the conclusion that being a vegan would be a very distasteful lifestyle for me personally, I will continue to eat delicious vegetables and other vegan-friendly food, like mushrooms, alongside chicken quesadillas, for example.
Tori was also having a ball with her gluten-free tuna melt (it's an allergy, she's not hipster). But she didn't stop there. The whole drive down from Mequon to Milwaukee, she would not shut up about Beans and Barley's, "amazing Key lime pie." Being the lactose-intolerant lucky duck I am, I could not indulge in this "life-changing" dessert, but boy oh boy did that not stop her. Her eyes actually lit up when the waiter put the slice of pie in front of her. Her yummy noises got super weird after a while and it took her probably twenty minutes to eat it because she couldn't stop staring at it. Since my stomach doesn't let me eat such delicious food, I can't prove to you what it actually tasted like, but you can take Tori's word, rather loud "mmms" and eye rolls, for it.
We left Beans and Barley full and happy. I strongly recommend this lovely restaurant to any and all Milwaukeeans. I hope all of you who end up there after reading this have just as much of a scrumptious time as we did.
That's all for now! Check back next Wednesday to see where I end up stuffing my face in the coming week.
View Comments (6)
About the Contributors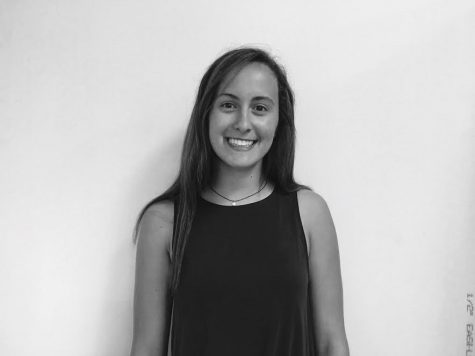 Talia Gottlieb, Assistant Editor
Hi! I am a senior at Homestead, and have been in Highlander Publications since my freshman year. I am on the Homestead varsity swim team, president of...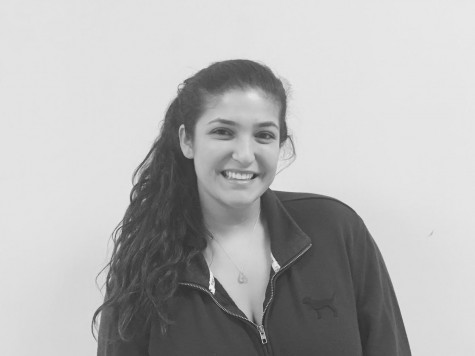 Tori Cayle, Staffer
I am  a Senior at Homestead. Since my Freshman year I have been involved in gymnastics and track. I love going to school sports events, like football...