Dissecting Grey's Anatomy: Reviewing the second episode
A week after the dramatic premiere of the thirteenth season of Grey's Anatomy, the second episode of the season aired.
Today, I, Abbi Passey, will be dissecting the blood, guts and drama that unfolded last night.
For those of you who missed the premiere, there are a few spoilers ahead.
Previously, Karev walked in on DeLuca trying to put Karev's drunken girlfriend, Doctor Jo Wilson safely to bed. Karev, overwhelmed with emotions, attacked DeLuca.
Feeling guilty, Karev brought DeLuca to the hospital in order to treat his severe injuries. Upon seeing DeLuca's injuries, the cops were called to Grey Sloan Memorial Hospital to investigate what went down. After hours of everyone attempting to find the culprit, Karev turned himself into the cops. It was in this moment that I was filled with pride. After years of impulsive, irrational, immature decisions, Karev finally grew up, which is why the events in this week's episode broke my heart. I was so upset because Karev was charged with felony by DeLuca and the state.
I was very angry that DeLuca was not even remotely willing to try to work things out with Karev. As Meredith Grey asked DeLuca, "Haven't you ever made any mistakes? Haven't you ever made a bad decision because you had the wrong information?"
Overall, the episode's plot-line taught me that forgiveness, no matter how impossible it may seem, is essential to truly heal and move on.
Let's just hope in next week's episode, DeLuca has a change of heart.
About the Writer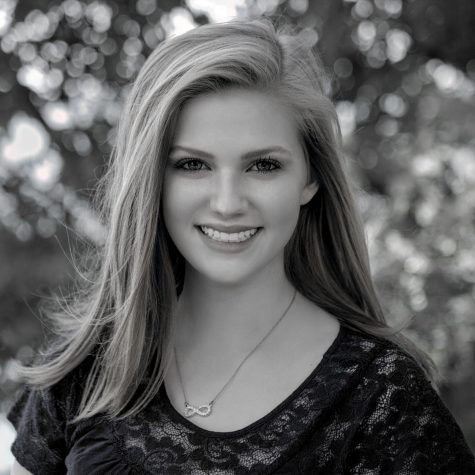 Abbi Passey, Staffer
Abbi Passey is a senior. She is extremely adventurous, bubbly, and always eager to help out. She is also absolutely addicted to words and food. Passey reports...