Don't forget about the price tag: A Black Friday adventure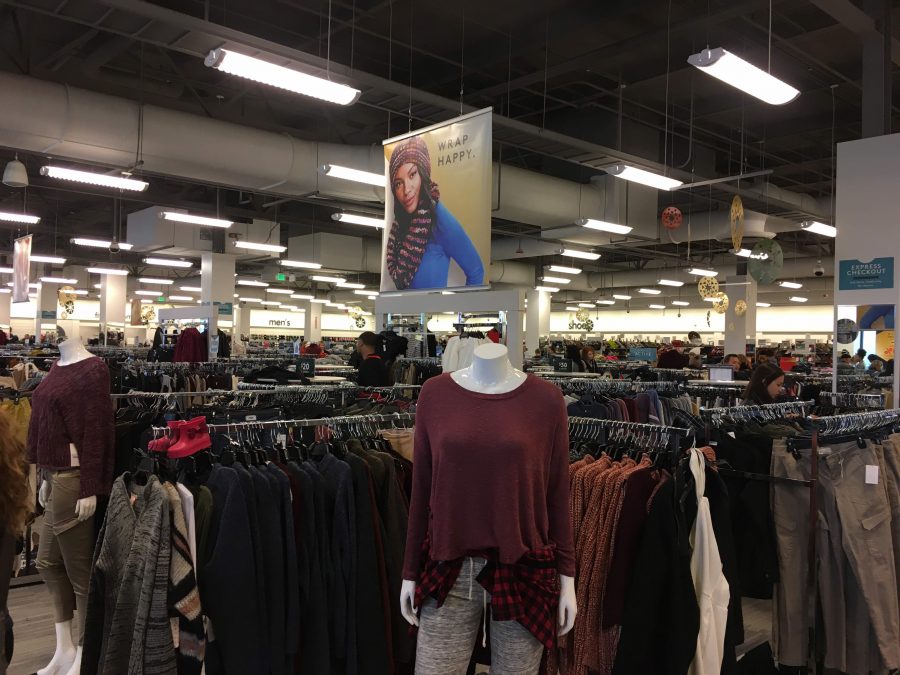 Thanksgiving is a time to relax, see family, eat and most importantly, go Black Friday shopping.
For some, like Maddie Ruvin, senior, it is "the absolute best day ever!"
For me, it is a block of time cut out for the three worst things ever.
Finding clothes

Trying on clothes

Paying for clothes
Shopping gives me a kind of anxiety seen in movies when a character is forced into going on some date with her crush of ten years. Because of this, my closet isn't exactly filled with the hottest new styles. So, my friends tend to take the time to make fun of my six-year-old grey converse and my tendency to only wear sweatshirts.
But not anymore! I took Black Friday to revamp my wardrobe, find some incredible deals and conquer my shopping fears.
My alarm went off at 5:50 A.M., prompting my  journey to Mayfair Mall.
My first stop was PacSun, a store that is predominantly one size fits most. 
Key word: "most."
My good mood soon began to falter as my pile of ten items to try on dwindled to a meager two to purchase. A little disgruntled, I decided it was time to go.
Next I made my way to Nordstrom, a very dangerous place for wallets. This store has absolutely everything trendy and "in" right now. I felt cooler just by being there. However, after about an hour in the store and not being able to find one thing to buy, it began to lose its appeal. 
At this point my friends were hungry and tired so we made our last stop at Nordstrom's less put together sister, Nordstrom Rack. Words cannot describe how overwhelming this store is.
People everywhere.
Clothes on the floor.
Brand names posted in every direction.
Despite the chaos, I was able to find some very cute dresses and a nice cardigan, so I was happy. Though I finished the day with only three dollars left in my bank account, I would have to say this day was a success.