Adventures with Rio: Accessibility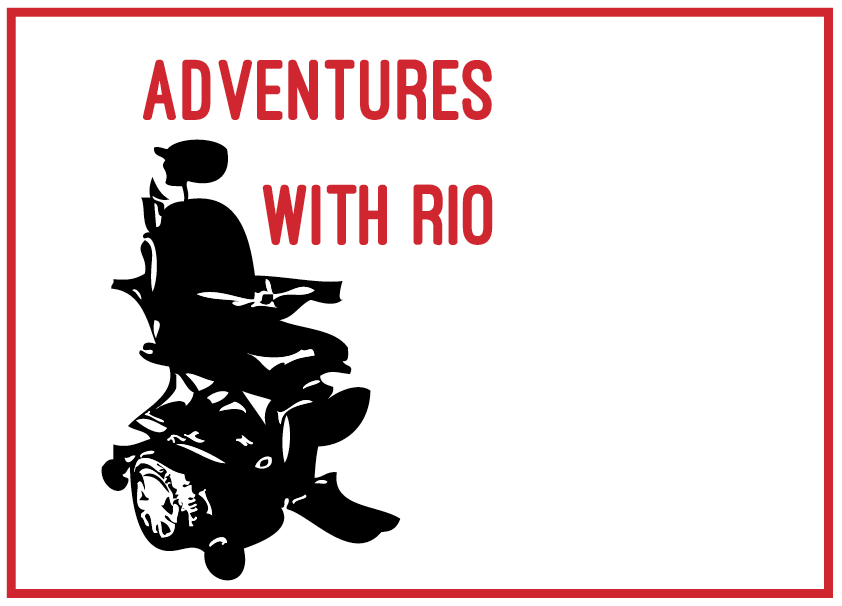 Wheelchair accessibility is a big struggle for anybody who has a disability. People are sometimes oblivious to what "handicap accessible" actually means. It's not just buildings; but also hiking trails that are durable for my strollers .
I have countless stories about the ridiculous buildings that employees said were "accessible."
Before I had Rio, I had a manual wheelchair that was pretty compact.  My family was in Atlanta at the newly renovated aquarium. The exhibits were accessible and I could see the fish. But after lunch, Mom took me to the bathroom where we were expecting a big handicap accessible stall. Instead of a big stall, the stall was so small Mom had to straddle the toilet to get me out of my wheelchair. Mom was so furious when she talked to the employees about the bathroom, and I don't think that the employees even apologized for the inconvenience.
When the weather is nice, my family loves to go hiking. We used to have a jogging stroller that was all-terrain. It worked for the easy hikes around the Milwaukee area. When we went to Wyoming, we brought the stroller to do some hiking at different trails. Well, Dad wanted to be adventurous and do a more challenging hike. He talked with to a park ranger who said only one mile out of the seven mile hike would be difficult. We thought we could do handle it because we did a very easy hike the previous day. The hike was so difficult and it was literally a near-death experience. Fortunately, we had friends who took my brother and sister ahead of them. They even sent out rangers to search for us. Needless to say we didn't do any more hiking that vacation.
Another accessibility difficulty I face is not being able to go to friends houses. When we go to people's houses, most of the time I use my manual chair . That is why I get together with my friends at coffee shops.
Even though accessibility is a big obstacle for me, we find ways to overcome those obstacles.