Meet the candidates: French Election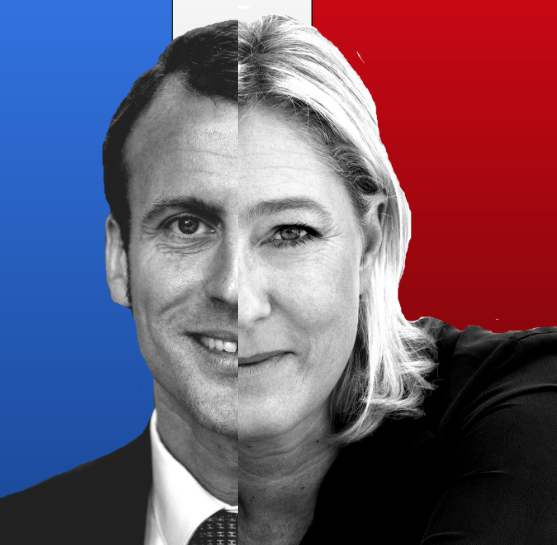 Hang on for a minute...we're trying to find some more stories you might like.
Vive la France!
As president François Hollande brings his five year term to a closure, France is thrilled, yet nervous, about which candidate will become the next president of France. The final candidates, Marine Le Pen and Emmanuel Macron, have only a couple days to convince France that they are fit to become the next leaders before the May 7 runoff elections. In the following article, the two finalists will be analyzed based on their platform, their political career history and their promises for the future of France.
"I want to take the best of the left wing, the right wing, and even the best of the center, [while] some would like France to become Cuba without the sun or Venezuela without the oil," Emmanuel Macron said.
Macron is undoubtedly a unique and strong-minded candidate who simply does not believe his life or career depends on his political views but rather on his moral and psychological stance on a given topic. Although daunting, Macron's beliefs can be seen through only blurred lines and his "I-don't-care-what-you-think" attitude has caused much controversy within the French electorate.
Macron can be currently categorized as a centrist although he has had much experience as a leftist since he was part of the socialist party. His supporters claim that his current modernizing stance will unite the moderate left and pull voters away from the center-right.
"He came to the Socialist party for intellectual reasons. He came to politics through philosophy," the former European commissioner and World Trade Organization director, Pascal Lamy, said.
The candidate has recently launched the party "En Marche" in which his beliefs of emitting a political structure within a political party can be met. In a positive view, the program's core beliefs advocates for a citizen movement in which the people obtain a more active participation in French politics. Political commentators do not seem so sure how Macron will translate his overall popularity into actual political strength for En Marche.
In the past, Macron worked for president François Hollande for more than two years as Deputy Secretary General of the Elysée; he was the minister of the economy, industry and digital affairs. As for 2017, he is currently a presidential candidate for the En Marche party, a program which has gained progressively increasing popularity.
Although applauded for his experiences in government, Macron's social life can come across as very controversial. When seventeen-year-old Macron was in high school he had an affair with his French and theater teacher Brigitte, who is currently his wife. Brigitte was married and had three children at the time but the lovebirds were quickly separated as Macron's parents sent the teen to Paris and begged the teacher to stay away from their son until he was at least eighteen.
To many, Macron did not seem like a candidate who would advance so far in the race to the presidency. Republican candidate Francois Fillon once believed what went through the minds of many in the first stages of the election: he was certain the French public would "not place their fate in the hands of a man with no experience, who had demonstrated nothing."
Despite a controversial figure, Macron seems confident that he will innovate France, mainly through improvements in the economy. The candidate has designed a series of measures to boost the economy, including membership in the EU. Macron's election manifesto promises to reform France's welfare and pensions systems.
Additionally, Macron has been an advocate for the fight against terror, specially after the ISIS attack in Paris. The candidate plans to increase defense spending and create a work force to directly combat ISIS. He also pledged to cut corporation tax, reduce unemployment, and introduce local housing tax exemptions.
"And my life today is primarily a fight for values ​​that I have pegged to the body" Macron said.
"There's something I will say: In the U.S., people are very patriotic. Their patriotism is obvious. In France, for many years, you had to fight to be patriotic. People are pushing us from loving our own country" Marine Le Pen said.
Marine Le Pen is the president of the National Front party in France and is making a 2017 run for the office of France's new president. After finding she had a talent for public speaking, she attended Pantheon-Assas University, located in Paris, to dive more into their law and economics focused education. In addition, she has gathered government experience through acting in European Parliament and then going on to be a member of parliament in France. In her personal life, she is a mother of three with two divorces.
Ms.Le Pen has been living in her father Jean-Marie Le Pen's shadow for years now. He disagrees with many of her ideals and says that she needs "a wide-open campaign, very aggressive against those who are responsible for the decay of the country, whether right or left." In order words, he wants her to mimic Trump's campaign of bold and aggressive moves.
Mr.Le Pen has proven to be a problem because of the outright racist and anti-semitic reputation he has given the party in the past. This is such a problem that Ms.Le Pen was forced to expel her father from the party. Le Pen is looking to overcome this and give the party a new name.
Le Pen is more socially liberal than the rest of her party. For example she is a quasi-feminist and believes that men and woman should be equal in most aspects of life but not all. Immigration, similar to Unites States President Donald Trump, is at the forefront of her election run. "Ms.Le Pen argues that French citizenship should be either inherited or merited. As for illegal immigrants, they have no reason to stay in France, these people broke the law the minute they set foot on French soil" BBC News said.
She goes further as to say, "If you come to our country, don't expect to be taken care of, to be looked after, that your children will be educated without charge," she said in a speech in Paris. And, more threateningly, "playtime is over". She strongly believes that French citizens should get everything first above immigrants. She even has a specific number-oriented goal, "She wants to slash legal immigration from 200,000 to 10,000 entries per year in France, and also wants to see immigrants' access to public services limited," CNN News said.
Her campaign also focuses on enforcing homeland security, such as increasing police numbers and opening thousands of new prisons. Her party's strong past is now fading as "the clear blue water between the FN (National Front) and the other parties has been disappearing and disappearing" James Shields, professor of French politics at Aston University, said.
Additionally, fighting for France's working class is a main focus for her. She also holds an Anti-muslim rhetoric that offends many, which is yet another parallelism to Mr.Trump. Additionally, she also would like a closer relationship with Russia. These harsh policies contradict with the fact that Ms.Le Pen has tried to soften the party's image.
In her fight for office she will be facing a strong opposition gathering behind Macron, as many throughout the nation refuse to see the National Front take power once again. But in the end, Ms.Le Pen can win this election and France can once again be something great. "I think France should be free, independent, and be the cultural heart of the world because those play a balance in the world" Ms.Le Pen said.