Bachelor Winter Games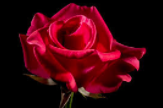 Hang on for a minute...we're trying to find some more stories you might like.
ABC's newest series from the "Bachelor" franchise, the "Bachelor Winter Games" lines up perfectly in time with the 2018 Winter Olympics, but this one is aimed for die-hard Bachelor fans who love to watch the drama unfold.
The first episode of the Bachelor Winter Games aired, Tuesday, Feb. 12 at 8/7 central. The episode begins with an introduction of the American contestants featuring some of the favorites from previous seasons, including Bibiana from Arie's season ("Bachelor" season 22), Dean from Rachel's season ("Bachelorette" season 13) and season 4 of "Bachelor in Paradise, Ben Higgins of season 20, and Ashley I. from Chris's season ("Bachelor" season 19).
The bachelors and bachelorettes from the different countries proceeded to have a parade through the streets of Manchester, Vermont, followed up by a performance of the Bachelor Winter games anthem. Yes, a Bachelor anthem, sung by a teenager, who was most likely a high schooler from Vermont.
Of course, Chris Harrison was there to host the entire process… or should I say "journey", accompanied by ESPN's Hannah Storm. The contestants from around the world head to the home they will be staying in for their days throughout the Winter Games, and begin to mingle. Couples already begin to form, such as Bibiana (USA) and Kevin (CAN), Josiah (USA) and Ally (NZ), and Lesley (USA) and, of course, Dean (USA).
The first event that the contestants competed in was the Biathlon, a combination of cross country skiing and shooting. And let's just say, for the most part, it was anything but athletic. The winners from the men's final heat and women's final heat were awarded date cards. Kevin and Rebecca win the date cards, and proceed to take Bibiana and Luke. Ashley I. was devastated that Kevin didn't ask her. Obviously, she had a major meltdown that ultimately only succeeded in making viewers uncomfortable.
The dates weren't a very exciting part of the episode, but the cocktail party was really where the drama went down. Chris Harrison shocked the contestants when he revealed that they would be voting for which contestant they think should be going home. The term "here for the right reasons" had been tossed around more than ever before. The contestants who got the boot were Laura, Lauren, Zoe, Jamey, and Eric. The rose ceremony carried on as usual into the end of episode 1.
The first episode proved to live up to its expectations of being overly dramatic with the perfect amount of quirky humor, but the addition of athleticism gave it a fresh touch. The best part? We find out there are two episodes a week! You just know Bachelor Nation loved to hear that.