Aly & AJ, ten years later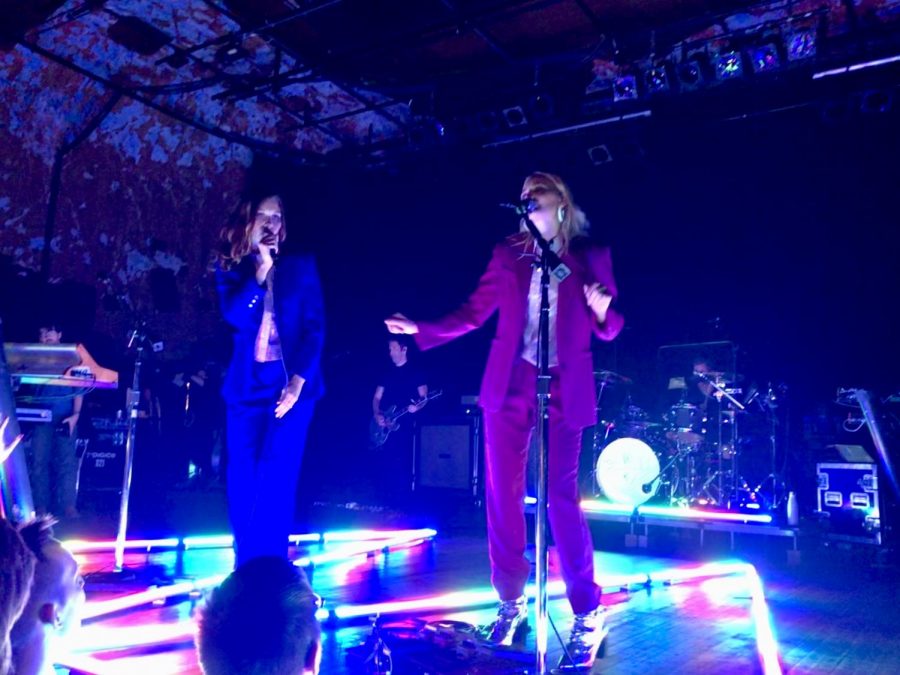 The first thing that probably comes to mind when you think of Aly & AJ is Disney Channel, but flash forward 10 years and this sister duo has made some serious changes to their sound.
In the past two years, Aly & AJ have put an end to their 10-year hiatus with a new album titled Ten Years as well as a more recent EP titled Sanctuary. Along with these new releases, the duo is partaking on a tour all across the nation.
The newly released music has the same energy that made their original songs so popular, but in place of their old poppy, teen bops, there is a new airy, wispy sound fit for a warm summer night.
As for the concert itself on May 30 in Milwaukee, Aly & AJ made sure to bring back their classic hits such as "Potential Breakup Song," "Like Woah" and "Closure," making the entire room, which mostly consisted of women in their twenties, scream the familiar choruses from their childhoods.
Along with their biggest hits, the sisters also introduced their oldest fans to their new songs including "Church," "Don't Go Changing" and "Promises." Despite the change in style, their ability to create catchy, crowd-pleasing songs that do not disappoint is still present in their music.
Even fans that had never heard their new releases were singing along as soon as they caught on to the choruses and melodies. The enthusiasm that both Aly and AJ showed for their new music was so evident and contagious that one can't help but share that excitement with them.
Despite the intimate venue at Turner Hall, their performance managed to get the crowd loud and involved in the music. The sisters knew the crowd was made up mainly of Disney era fans who were looking for a much needed hit of nostalgia, and they did not disappoint.
The Aly & AJ tour seems to be the perfect concert for anyone looking to hear their favorite childhood bops with a mature twist mixed in. It's a great show for people looking to share some nostalgia with childhood friends and to see the pair of artists that frequented their playlists growing up.