Girls tennis wins sectionals, qualifies for team state
Thursday, 2:33 p.m. Homestead's students finished up their fifth hour classes. They packed up their bags and wrote down last homework assignments from their teachers. Meanwhile, twelve girls huddled around a tennis court 35 minutes away, shivering in the October chill.
This would be just the beginning of a match that lasted almost two hours, points stretching into millennia, and eventually, an excruciating 10-point tiebreak that defined the match.
3:49 p.m. As students put away their coats and began homework, the tennis team began the end of a day that would define this 2019 season.
0-1. DSHA's first singles player, Jordan Shiffano, earned the point.
1-1.
1-2.
2-2. Every time Shiffano took a lead, Natalie Yang, senior, quickly responded.
2-3.
3-3. By now, it was almost 4:30.
3-4.
4-4. The voices of the team rose as the pattern continued.
4-5.
5-5. The points moved slowly, invisible clocks ticking away.
6-6. Parents and teammates held their breath as the match came closer to a finish.
7-7.
8-7. Yang finally won two points in a row.
9-7. Match point for Yang. The crowd reached a deafening pitch.
10-7.
Yang won the match with a well-placed groundstroke to the baseline, and the crowd erupted around her. The team narrowly avoided disqualification from the state competition they had won in the three years previous. This regular season ended in a victory reminiscent of last year's state win in Madison, where Homestead defeated the Dashers in another tiebreak match.
"I was relieved and happy that I was able to pull through for the team. It was not easy, but it felt good to have our hard work pay off," Yang said.
The girls tennis team completed the long road to state Thursday with a victory at sectionals in Waukesha South at Heyer Park. The qualifier is based on individual flight matches, where wins earn points as teams move up the tournament-style ladder. Yesterday's victory came from 47 total points, with first singles, first doubles, and second doubles winning their individual sectionals.
Bridget Brown, senior, reflects on her doubles win."Ellie and I were so excited to win our sectional and finish undefeated for the season. The team we played in the finals was very strong, and we had to step up our game to win. Every point mattered, and we were happy to secure ours for the team," Brown said.
The team now can look ahead to the next two weeks in Madison. Individual state, starting October 17, will compose of the top flights from teams all over the state. The following weekend, schools from around the state will arrive at the Nielsen stadium in Madison to compete in team state, where the girls hope to clench their fourth win in the past four years.
Tess Diamond, sophomore, is looking forward to her first state experience. "I'm really excited to be going to team state this year. As a sophomore, being part of this team and competing at such a high level, it's really a privilege. Getting to know these girls has been the best experience, and I can't wait to head to Madison," Diamond said.
About the Writer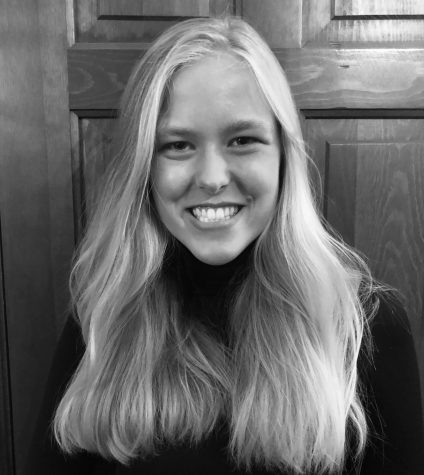 Annie Brown, Editor-in-Chief
Annie Brown is a junior at Homestead High School. She is passionate about education, maternal health, and cancer research, which is why she serves as president...