Senior night honors boys soccer players
"The boys of Tuesday & Thursdays" played against Slinger at home on Oct. 10. The varsity soccer team won in a shutout of 6-0, adding another win to the books for senior night, celebrating the seniors and all they have done for their sport. 
"It was a lot of fun. We got every senior, aside from one who was unable to play, into the lineup to begin the game and that was cool. And at the end of the game even the back up goalies got in, so it went about as well as can be expected," Coach Tony Navarre said.
Senior Thomas Hadcock was new to the team this year. During an interview with Navarre, he reflected on when he first found out that Hadcock was joining the team.
"At the beginning of the season I was told that Thomas was going to be trying out at goalie. He and Colin Satchie were working on shooting prior to the season starting. I stopped by and said hello. I don't exactly remember how the whole thing built up, but I told Thomas that if he saved one of my shots that he would get to make the team. I then proceeded to just pass him the ball. Thomas has been a great addition. He doesn't play much, but he is just a really good teammate for a guy that never really played before," Navarre explained.
In continuation, as Navarre recalled his time with the seniors, specifically a humorous moment he had with Senior Josh Teplin.
"Josh sent me a picture on my phone and said 'Saw this picture, I don't know if you saw it' and I had responded back to him 'No I didn't see that one, I don't look as fat in that one' and his response to me was 'It must have been a good angle'. So, Josh called me fat and that was cool," Navarre joked.
Teplin has known Navarre all of high school and to end his senior year with Coach Navarre being head coach was really special for him.
"Navarre is a great coach because of how much this opportunity to coach means to him. Learning that Navarre was going to be the new head coach this year made me want to play soccer for sure my senior year. Starting with meetings last spring about how we were going to create a new culture was something special. This being my last season playing soccer, I'm lucky to end having him as my last soccer coach," Teplin said.
Coach Navarre talks highly of this senior class and enjoys every moment with them, including their so called "AP Lunch," where each day the crew eats lunch in his classroom.
"I am really fortunate to be able to start my head coaching career with this group of seniors. They're good leaders, they're good people, they work hard, they want to get better, they are coachable, and so it's just been an awesome experience for me as a coach to have this group of guys," Navarre said.
Leave a Comment
About the Photographer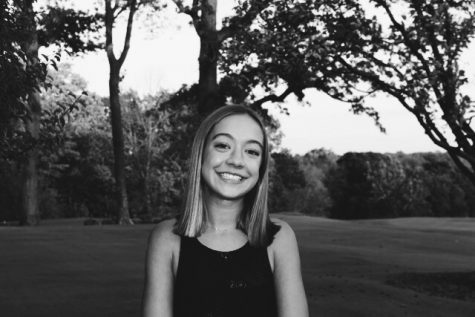 Ava Wojnowski, Co-editor in chief
Ava Wojnowski, a senior at Homestead High School, is a dedicated student and athlete. She runs in both cross country and track. When she is not in school...