Senior night for boys volleyball
Monday, Oct. 14 marked senior night for boys volleyball. The boys had a tough matchup against the Whitefish Blue Dukes. Although the boys only won the first set, the seniors enjoyed playing their last conference home game together as a team. Head Coach Tony Bichler started all the seniors in their final home match. 
The boys won the first set with a close score of 25-23. However, the following three matches did not go as well for them. Whitefish Bay outscored them 25-19 in the second set and 25-22 in the third. In the final set, the boys lost 25-18. Even though it was a tough loss, the seniors are grateful that they had the opportunity to play. "My senior year has felt really special, and it has been cool to see the cumulation of all of our efforts," Ben Kittleson, senior, said.
The gym was filled with cheering parents and students to support the team. At the gym entrance, seven decorated poster boards were set up to celebrate the seniors on their special night. 
With the season coming to an end, the boys have reflected on their past games. "Being a senior has been so special this year because this is the pinnacle of our development as players and also the time when we give back to the team's younger players," Dylan Bradley, senior, said.
The seniors make up a majority of the varsity team and set an example for other players. "Our seniors possess great leadership and have given the current season the energy we need," Thomas Burns, junior, said. "They have paved the way for a strong future in Homestead volleyball."
The boys have their last regular-season game at Cedarburg on Monday, Oct. 21 before they head into the playoffs.
About the Contributors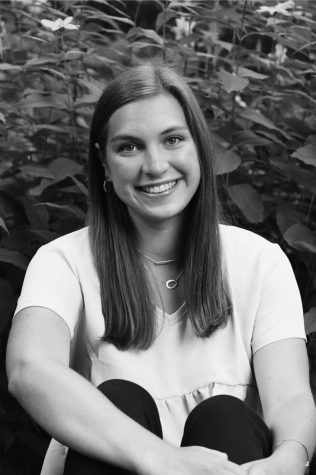 Hannah Kennedy, Editor in Chief
Hannah Kennedy is a senior at Homestead and serves as editor in chief of Highlander Publications. She is going to study journalism in college at the University...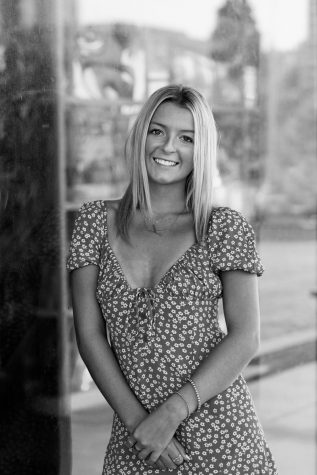 Katie Price, Staffer
Katie Price, a Homestead High School senior, is excited to begin her third year in Publications. She is also a captain of the soccer team, and is a member...