Championship season in full swing
This past weekend, the girls and boys cross country teams battled it out at West Bend for their conference meet. The girls varsity team placed second overall with Leané Willemse, junior, taking the win.
"Conference went well. As a team we gave it all that we could give. We tried our hardest in the race and we will give it our all at sectionals," Willemse said.
The girls junior varsity team won the meet with Emily Grant, sophomore, taking the win for them. She has been working hard all summer and continued to do so throughout the season. So, winning JV conference showed her that all of her hard work was worth it.
"It is the best feeling when the hard work that you and your teammates put in, pays off. To have JV come in first place and have 7 of the top 9 runners shows how much dedication we all have to cross country. I feel so lucky to be a part of this team," Grant said.
Coach James Demarco was happy with how the girls competed. The girls JV team taking the win was a great accomplishment according to Demarco. the girls varsity team didn't fair as well as they had hoped but their efforts were unparalleled. 
"The conference meet got off to a great start with the JV girls winning the meet placing 7 in the top 10. Emily Grant ran a big personal best to win the race. In the varsity race, Leané Willemse won convincingly running her best race of her career. Savannah Fraley and Anna Nguyen placed 6th and 8th for all three to earn first team All Conference Honors. Lauren Fitzsimmons and Ava Wojnowski placed 17th and 18th respectively for All Conference honorable mention. As a team we placed second to white fish bay who is ranked #3 in the state. We look forward to racing them again next week at sectionals," Demarco said.
On the boys side of things, Owen Bosley, freshman, was the first Homestead boy to cross the finish line. He got sixth overall making him first team all conference.
"The meet went pretty well for us as we did a lot better than last year. All together we placed well, although we were expecting a little more. I believe we will come back strong next week and race much better at sectionals," Bosley said.
Leave a Comment
About the Contributor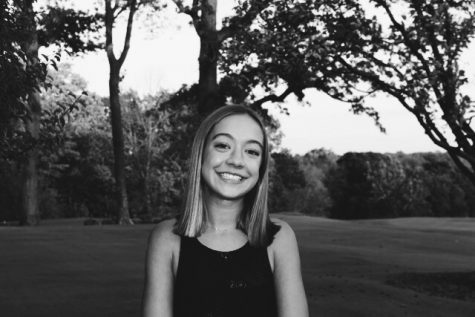 Ava Wojnowski, Co-editor in chief
Ava Wojnowski, a senior at Homestead High School, is a dedicated student and athlete. She runs in both cross country and track. When she is not in school...