Furloughs soar amid COVID epidemic
As the coronavirus pandemic sweeps across the nation, unemployment levels are historically high. Many employers are being forced to furlough their workers as they fight to keep their businesses alive.
Arizona-based home sales agent Kara Meyer was furloughed, or granted a leave of absence, on April 17 by the home building company she works for. The company had attempted to continue selling homes remotely; however, this presented too many challenges and they chose to furlough approximately 35% of company employees. "I really never thought that my position was one that would be furloughed," Meyer said.
By furloughing their workers rather than dismissing them, businesses ensure that they will still have employees once they are able to reopen. Additionally, employees may rest at ease knowing they will have a job to which they can return. "I'm still their employee, it's just kind of on hold. I still have a position with the company and I'm still receiving benefits and compensation, while not my full salary," Meyer said.
Tom Fugate, economics teacher, discussed the unemployment benefits for which furloughed workers can apply. "Most states provide $400 to $500 per week for approximately 28 weeks. The federal government will provide an additional $600 per week for 16 weeks. Some furloughed workers maintain their health care benefits until they return to work," Fugate said.
However, many are not enjoying this level of security. "The part of the economy that is currently suffering are those individuals with lower educational levels, whose occupations require the worker to be in a physical location (factory, restaurant, etc.), and they are seeing higher unemployment levels than workers with higher education levels," Fugate said.
High school students are a part of this demographic. Without the same level of education as older or more experienced workers, teenage employees are more likely to lose their jobs.
Katie Quasius, junior at Homestead, discussed her experience as a minor being temporarily unemployed from her job at the library. "While the library was closed, all the workers were still paid for their amount of hours… but now that the library is open to curbside I'm still not working because they're not having the high school kids work, so I don't know if I'm still going to get paid," Quasius said.
Stress during the pandemic is taking a toll on many people, especially those who are currently without a job. Kara Meyer is among those who have personally felt the emotional impact of being furloughed. "I feel a lot of anxiety now not knowing what's going to happen… the unknown is kind of scary," Meyer said.
Meyer leaves this piece of advice for others who have been furloughed. "All you can do is give it time; it's not your fault. I think I took it too personally when I first found out, but needed to realize it's nothing I did to get in this situation; it's apparently what's best for the company, so that's the hard decision that needed to be made," Meyer said.
Leave a Comment
About the Contributor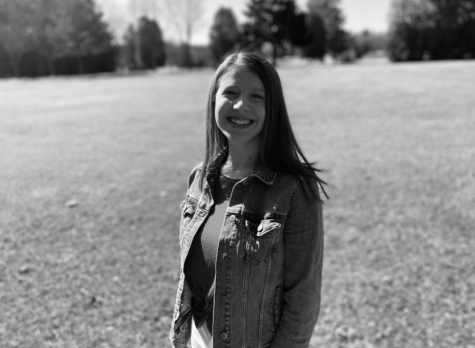 Ainsley Feigles, PR & Web Manager
Ainsley Feigles is a senior at Homestead High School. She has always had a passion for writing and is enjoying spending her second year with Highlander...