Football team 'zoom'ing to season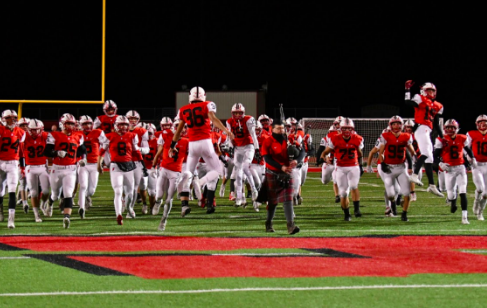 The coronavirus pandemic has prevented many high school sports from holding their practices; however, the Homestead football team has been able to stay in contact with their sport and their team.
As they prepare for the fall season, football coaches have been putting in efforts to make sure their team is still in contact with each other giving their team the "family" feeling. The coaches have been hosting Zoom calls for the team. "We have been engaging in Zoom calls with the team. Not focused on "football" just focused on social interactions. Our football family is a big part of our lives. Not seeing each other is difficult. So we have just talked in general, no real format to the calls," Matthew Wolf, defensive coordinator, said.
With all of the challenging changes that have occurred to all student-athletes, the football team has been making efforts to get as much preparation in for the season as they possibly can. Positional coaches hold Zoom calls to get into contact with specific players.
"There have been some other small group Zoom calls to get in touch with coaches and discuss new ideas for the upcoming season," Nate Falendar, junior defensive back, said. The Zoom calls help the players branch out ideas to their coaches while in quarantine, helping the team stay involved in football.
Despite all the changes, the team has spoken out about how they feel about the upcoming season. All the efforts the team has been putting in have brought positivity to the team. Without being able to play the actual game, they still work hard every day to outshine the other teams.
"We are able to be connected through video calls and I feel like we will be better prepared than all of the other teams in the conference," Sam Warshaeur, junior cornerback, said.