Boys volleyball loses first home game
Sept. 23 marked the first home game for the boys volleyball team. The boys battled the Cedarburg Bulldogs, but they were not able to close out with a win.
A new season meant a new starting lineup, which included Carl Roemke, sophomore, Zane Jacobsen, Elijah Weinreich and Alexander Noll, juniors, as well as Matthew Nguyen, Ryan Gettelfinger and Thomas Burns, seniors.
The boys lost all three sets against the Bulldogs but still played together as a team. Though it was a tough match against the conference rival, the boys will use the experience as motivation to improve. "Cedarburg has an amazing program, and they showed us what we need to work on as a team and as individual players," Jacobsen said.
Finding holes in the court, Jacobsen and Burns led the offense and ended the match with a few kills. Nguyen set them up for success and took charge as the only setter. From the back court, Weinreich stood out, chasing after balls and racking up digs. The team's starting libero and newcomer, Roemke, was solid in the back row, but the team struggled in serve receive as the game went on.
As one of the most important aspects of the game, having a strong serve receive is equally as important as having a strong mentality. "Something we need to work on as a team is not getting into our own heads and bringing ourselves down," Roemke said.
Despite the loss, one of the captains on the team, Burns, kept a positive outlook for the future, "Cedarburg played very well. I know we will learn from our mistakes and practice hard this coming week," Burns said.
Leave a Comment
About the Contributor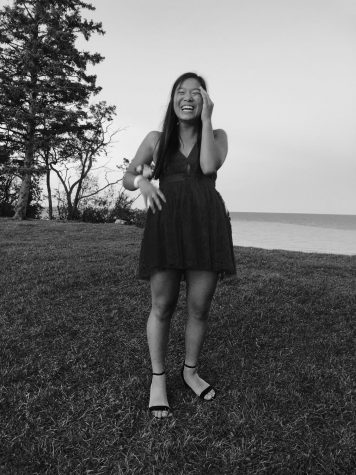 Nora Raasch, Editor in training
Nora Raasch is a junior at Homestead High School. She has always had a passion for writing and graphic design and is looking to pursue a career in Psychology....