Seniors say goodbye to boys soccer
The boys soccer season ended on Sat., Oct. 24 in a nail-biter against Whitefish Bay. The Blue Dukes won 1-0 on a penalty kick. For the eight seniors on the team, this meant the end of their final soccer season.
From the beginning of their season, the boys played each game as if it was their last. Due to the ongoing outbreak of COVID-19, their original season was shortened, and there was always the possibility of being shut down if fall sports were canceled all together. Although the fate of their season was uncertain, the seniors were especially grateful to have the opportunity to finish out their careers.
"Being a senior this year, I felt that even though there was so much uncertainty surrounding the season, we all tried to have as much fun as possible in the short time we had together. The team we had this year was definitely something special and a season that I will for sure remember," Teddy Schaal, senior, said.
For many of the seniors, a memorable moment from their season was beating Nicolet in the playoffs in a shootout. "My biggest highlight from this year would be scoring against Nicole because it felt great scoring against former teammates and a team rival," Brady Lutz, senior, said.
The game against Nicolet ended with a score of 1-1, so they moved into a shootout. The Highlanders pulled out a win, 5-4 to move them onto the next round of the playoffs. "The nail-biter against Nicolet was a huge highlight of my senior season because it was just so exciting," AJ Schultz, senior, said.
Head coach Tony Navarre, explained that a high point from this season was the team's win over Cedarburg in the Regional semi-final. Once again this game was won in a shootout, and the boys won 2-1. "The Cedarburg win gave us sole possession of second place in the very competitive North Shore Conference, and the Regional win was an upset of a higher seed which gave us the opportunity to play against the nationally-ranked Whitefish Bay team again," Navarre said.
Coach Navarre was proud of the seniors for stepping up to the plate amidst a hectic year and continuing to bring success. "I have had an amazing two seasons with this group of seniors. As a team, we have gone 27-5-1 over those two seasons, with three losses coming against nationally ranked teams. We made a sectional final and a regional final and they have helped create a culture of winning and success for Homestead soccer," Navarre said.
For Nathan Corbett, senior, this is not the end of his soccer career. Corbett recently committed to Macalaster College in St. Paul, Minnesota. He gives his thanks to his coaches and his teammates for helping him pursue his goal of playing in college. "Thanks for making high school soccer so enjoyable. We had a family in a sense. Everyone knew when they were allowed to goof off and when to be serious. Thank you for helping me have a fantastic four years playing high school soccer," Corbett said.
As the seniors prepare to finish up their last year of high school sports, saying goodbye is not easy. "I'm going to miss the competition, my teammates, wearing my school's jersey, and the many relationships I have made over the years," Lutz said.
Leave a Comment
About the Contributor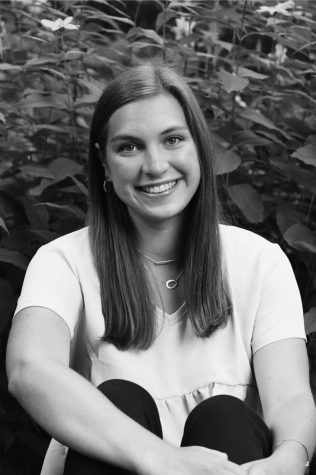 Hannah Kennedy, Editor in Chief
Hannah Kennedy is a senior at Homestead and serves as editor in chief of Highlander Publications. She is going to study journalism in college at the University...