Spending the holidays alone: Advice from a pro
Spending the holidays alone: advice from a pro
Whatever winter holiday you celebrate, the hallmarks are often the same: cars lining the street, grandparents bringing bags of presents and food, homes stuffed with the joyous cacophony brought only by the boldest of family get-togethers. Having your family come from all over town is one of the things that make the holidays special. Or so I'm told.
When I was younger, that image of the holidays was all I wanted: a row of stockings too large to fit on the mantle, games I could play with a plethora of cousins, special gifts from a massive extended family. Unfortunately, I grew up at least 800 miles away from the closest relative and nearly 3,000 from the furthest. I have exactly three cousins, two uncles, one aunt and no grandparents. Ever since I can remember, December has been a month I spent with the same people I spend every day with: my mother, father, sister and brother. The aforementioned aunt usually comes on Dec. 23 and stays for a short time, but due to COVID restrictions, she cannot spend Christmas with us this year.
As with so many things in 2020, our winter holidays are deeply restricted by the pandemic, and it's perfectly understandable for those of us who usually spend time with extended family this month to worry about how to reinvigorate that holiday spirit within ourselves. Luckily, I'm kind of an expert on making December special while nothing really changes. Read on for four tips for spending the holiday season alone.
Forge new traditions
One of the great things about a winter holiday, be it Hanukkah, Christmas, New Year's Eve or others, is all of the traditions we associate with it. Of course, some come with religious customs that can't be replaced, but ultimately many of our traditions have been created around our lives and families. The best solution here is to make some new traditions with your family this year, things you wouldn't necessarily be able to do if you had a full house. For example, on Christmas morning, my family sleeps in. The house is mostly empty, so there's no kids running around to disturb our peace. We often lazily get up around 9 and open presents slowly, so everything can be seen and appreciated without the hectic unwrapping that's all over in 15 minutes. It's special to not be rushed and to make the holiday stretch as long as possible. So this year, think of creating new and exciting traditions that work with just you and your family.
Go for a virtual toast
Zoom is just a daily part of all our lives now, whether we use it for classes, meetings, or in this case, to stay in touch with our families. At least once a week at my house, we pour the punch and turn our cameras on to say hello to our aunts, uncles and cousins. It's an awesome way to see each other without the complicated logistics of entire virtual mealtimes, with the added bonus of being really quick so that even your busiest family members can stop in.
Eat phenomenal food
When I have spent time with my extended family, the food is most often a complicated affair. After all, cooking for 10 or 11 people at a time is difficult, especially for families with lots of picky eaters or dietary restrictions. Therefore, around wintertime, my family pulls out special dishes that the five of us are sure to love. On Christmas evening, we have the most incredible standing rib roast with my dad's famous Yorkshire pudding and potatoes. It is an indulgent meal, but since it's just our small family, we can have as much or as little as we like.
On New Year's Eve, we opt for a stew fondue. The raw meat is pretty adventurous for many, and we only have so many fondue forks, so it's a perfect choice for our intimate dinnertime. Finding meals that are best fitted to the wants of your family, be it a seven-course dinner or takeout, is a refreshing benefit to having just your immediate family for the holidays.
Put away the work (and the phones!)
When it comes to the holiday break without a house bustling with people, it can be easy to fall into the same routine as always. However, it's always a good idea to take a step back and take some time off. With the exception of the previously mentioned virtual get-togethers, put your phone down and spend some actual quality time with the people you see every day. Leave the essay in your backpack and go play a board game. I've always loved how the holiday season brings back the nostalgia of years past, when we could all just get off the school bus on Dec. 22 without a care in the world. Spend some time outside, or watch an old holiday movie, just take some time to relax and be a kid again.
This holiday season, take advantage of some much needed time off. It's been a hard year for us all, so use these tips to fill your heart with holiday cheer and spend a wintry few days with your household.
Leave a Comment
About the Contributor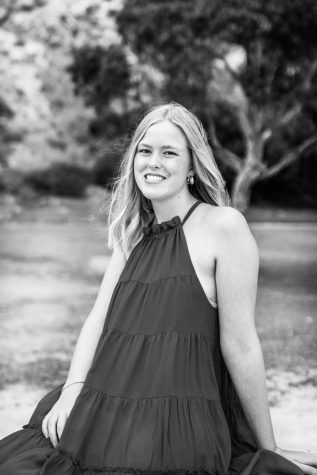 Annie Brown, Editor-in-Chief
Annie Brown is a senior at Homestead High School. She is passionate about education and community service, serving as a youth ambassador for the Ronald...