FDA grants Pfizer Inc. and BioNTech permission to disperse COVID-19 vaccine
The Food and Drug Administration (FDA) gave emergency use authorization (EUA) on Friday, Dec. 11, 2020 to partner companies Pfizer Inc., an American pharmaceutical company, and BioNTech, a German biotechnology company, to begin to distribute their COVID-19 vaccine across the United States.
The distribution of the limited vaccine began over that weekend, and on Monday, Dec. 14, Sandra Lindsay, a critical care nurse in New York, became the first person to receive the Pfizer BioNTech COVID-19 vaccine.
According to an agreement between Pfizer, BioNTech and the American government, the vaccine will be distributed throughout the country based on the population of each state. The Centers for Disease Control (CDC) recommends that the vaccine should first be administered to healthcare personnel and long-term care facility residents, the people who are most at risk for exposure. Then, as soon as the vaccine can be manufactured on a larger scale, the government plans to make the vaccine available to Americans through local doctors' offices, retail pharmacies, hospitals and federally qualified healthcare centers by the end of 2021.
Pfizer and BioNTech have reported that through the multiple clinical trials they have performed, the vaccine was 95% effective when it came to preventing COVID-19 among trial participants. However, further research must be done before it can be determined how long the vaccine will provide protection against the virus and whether or not it can prevent transmission from person to person.
When it comes to receiving the vaccine, Pfizer and BioNTech recommend people ages 16 and older receive the vaccine. The recipient must receive it in two doses, set three weeks apart. The most common side effects noted by clinical trial participants include pain at the injection site, fatigue, headache, muscle pain, chills and fever. Participants also reported that they felt more of these symptoms after receiving the second dose of the vaccine, and they lasted several days after injection.
Dr. David Margolis, the interim pediatrician in chief at Children's Wisconsin, received the first dose of the Pfizer vaccine on Thursday, Dec. 17. Nearly a week after receiving his shot, Dr. Margolis said, "It was less pain than I am used to with my flu shot." Margolis said that the arrival of the vaccine has brought much relief among his coworkers, and that they are very optimistic about the next few months.
Pfizer and BioNTech engineered the vaccine through the use of a small piece of genetic material called messenger ribonucleic acid (mRNA) from the SARS-CoV-2 virus. This piece of mRNA instructs the body to make multiple copies of the distinctive spike protein that makes up the coronavirus. However, these proteins do not cause disease, but instead teach the body's immune system to act defensively against the virus, therefore providing protection against COVID-19.
Though many people are willing to take the vaccine, there are still others who remain skeptical of it. They worry about other potential side effects that may occur, as well as the fact that it may not be safe for the body since it was developed so quickly compared to other vaccines in the past. However, in an email to their employees, Froedtert & The Medical College of Wisconsin said that people should not be concerned. "While it took less than a year to develop the COVID-19 vaccine, the [mRNA] technology used to create the vaccine was developed after 30 years of research. The COVID-19 vaccine is effective. The Pfizer vaccine is 94.7-95% effective in preventing COVID-19 illness from seven days after receiving the second dose."
Although the vaccine is effective at preventing COVID-19 in the person who received it, people still need to be cautious of others' health. In order for all people to be considered safe from catching the virus, the country needs to reach a herd immunity of 70%. In other words, at least 70% of Americans will need to be vaccinated before life can perhaps begin to return to normal.
Overall, the COVID-19 vaccine brings much hope to the country. Although it may take some time, people still have to be cautious of others' health in order to bring back what we call "normal" life. If people make it a priority to wear a mask, social distance, and eventually receive the vaccine, Dr. Margolis said that by the end of 2021 he is "hopeful that we will be able to go to Bucks games, and Packers games, and all those kinds of fun things. And movies! I want to go to movies!"
But this will take a nationwide effort to achieve this goal. As Dr. Jennifer Mackinnon, the director of executive health at the Froedtert & Medical College of Wisconsin, said, "This will be one of the largest massive vaccination protocols our country has seen and we need to protect others with wearing masks and social distancing as we await distribution among millions of people. This will take time and patience. Most of all it takes a sense of community to realize we are all in this together and care about others."
About the Writer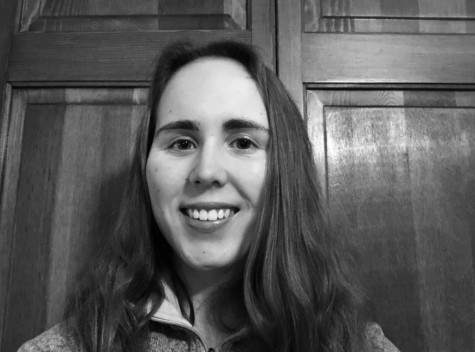 Maura Whitaker, Staffer
Maura Whitaker is a sophomore at Homestead High School. She loves math, science, and writing, and is a GEMS board member. She also partakes in She's...