Event raises mental health awareness
Homestead PTSO organized for a Zoom meeting covering the challenges, warning signs and resilience behind mental health during the pandemic on Tuesday, March 23.
The counseling department, Terry Carr, LCSW, LSSW and social/emotional coach and Kris Besler, director of counseling, joined several other faculty, parents and students for a visual presentation answering questions and covering general information about the increased anxiety, depression, isolation and school challenges following the ups and downs from the year 2020. Throughout the presentation, students and parents asked questions about how they can maximize their own mental well-being and support their loved ones and peers with any troublesome experiences and emotions they may be encountering.
Principal Eric Ebert was also in attendance, shared support and his belief that more open communications about topics similar to this one are a great way for the Homestead community to feel unified and for individuals to know they are heard and not alone. "This is such an important matter to discuss and I believe that making this an on-going conversation and increasing awareness will benefit everyone greatly," Ebert said.
View a recording of the event here.
About the Contributor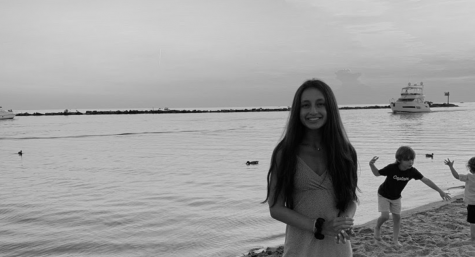 Sofia Grbic, Staffer
Sofia Grbic is currently a sophomore at Homestead high school. She has always had passions for creativity, learning, and adventure. She immensely enjoys...