She's the First fundraiser begins
Homestead She's the First, a student-run chapter of the national organization She's the First, has commenced a school-wide fundraiser, selling Pura Vida bracelets for $6 to all students.
All proceeds go to the club's goal: educating girls who are often the first in their families to receive an education. This fundraiser occurs annually, and is among the most popular that the club runs. See any club member to purchase a bracelet while supplies last.
"We've been so lucky to have so much school support for our bracelet fundraisers in the past, and I'm hoping for another great year. Our goal is to raise $200, which we're on track to exceed," Annie Brown, junior club president, said.
The members of the club say that they are "fortunate" to find ways to dodge the obstacles of COVID and plan new and innovative ways for the club to meet and fundraise. According to Brown, COVID has not stopped the club from being successful in the Pura Vida fundraiser, and Vice President Mac Lawless, junior, recalls how this very fundraiser inspired her to join the club.
"My freshman year, Annie [Brown] asked me to buy a bracelet for a She's The First fundraiser, and I was then inspired by this club and people in it making a difference in girls education. I wanted to join the impact," Lawless said.
Many members of the club have been recruited not only through friends, but the events that the club hosts. She's The First has grown over the years from events such as meetings, fundraisers, and promoting the club through posters and social media accounts. Brown is very happy with the growth and progress been made since her sister started the club only three years ago.
Board member Olivia Cagle, junior, feels that the sense of community is what has made She's the First so successful.
"Annie Brown makes meetings safe enough to operate in person, and because of that we are able to bond over activities such as making posters, while still being able to accomplish the purpose of our club," Cagle said.
Those interested in purchasing bracelets may contact the club through their instagram, @shesthefirsthhs, or by emailing the club president at [email protected]
About the Contributors
Katie O'Hagan, Staffer
Katie is a Junior at Homestead High School. She plays for Homestead's lacrosse team. Through Homestead, she is involved in GEMS, SALT, and on the board...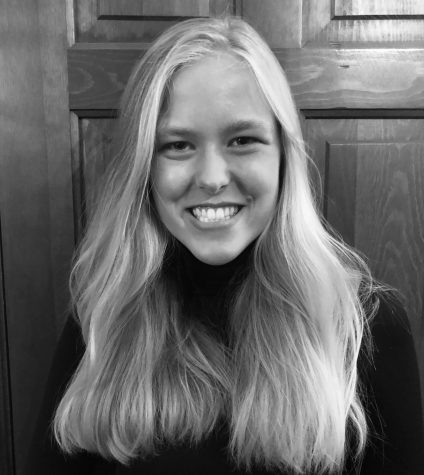 Annie Brown, Editor-in-Chief
Annie Brown is a junior at Homestead High School. She is passionate about education, maternal health, and cancer research, which is why she serves as president...