Girls soccer takes on Dukes in first game of the season
The girls soccer team faced Whitefish Bay in their first home game of the season on Tuesday, May 3. They ultimately were left with a score of 7-0 in Whitefish Bay's favor.
After missing out on their season last year due to COVID-19, the girls were determined to get back on the field for their first game of the season.
"I feel super pumped to be back. Having a year off motivated us all to come back stronger than previous years," Lilly Vang, senior and center midfielder, said.
After the first goal was scored on the girls in the first half, the team held its momentum and kept communicating. But, the Dukes proved to be tough competition for the Highlanders.
By halftime, the score was 2-0 Dukes. However, the girls came back out on the field strong and ready for whatever was coming their way in the final half.
Nevaeh Darby, junior goalkeeper, was able to save many shots on goal from the opposing team. "I saved many shots, but I let many go, and it crushed me. Mainly, I need to strengthen my mentality to be tougher and understand that every day is a clean start," Darby explained.
The girls' eagerness to win was cut short by 5 more goals being scored by the Lady Dukes, for a final score of 7-0, leaving the Highlanders with their first loss of the season.
"I feel we played well to be playing together in our first game of the season despite the score. Of course, we have so much to work on and learn throughout the season but we have to believe it will get better despite the tough night," Darby said.
Senior captain Katie Price, midfielder, played for a majority of the game and held her head high despite being down so many goals. "It was a challenging first game with Whitefish Bay being such a strong team. We have to remember to keep our heads up after every goal and be communicative," Price said.
Head coach Kelly Denk has been preparing the girls daily to face the best teams in the division. "We have been talking a lot about defensive pressure that needs to be applied in the game. Our team has got to get the ball and create pressure on the opposing team," Coach Denk said.
Their goal for the rest of the season is to "get better every day," according to Denk.
"From this game, you could see all the potential that the team has. After the game, we all talked and noticed all the positives from the game and that we can only go up from here," Price stated.
Despite this loss, the team is looking forward to more games and is hopeful for a successful rest of their season. "I am super excited to play with the group of girls on my team this season. I missed being out on the field," Vang said.
The girls soccer team is heading out for their second game of the season and first away game on Thursday, May 6, at 7 p.m. They will be going up against the New Berlin Vikings, hopeful for a chance of redemption.
Leave a Comment
About the Contributors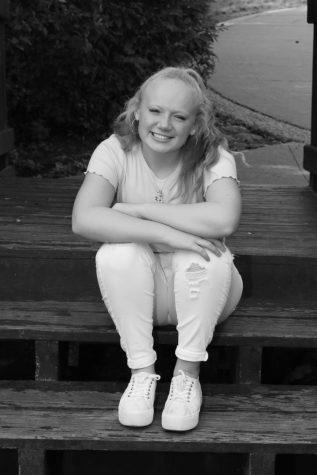 Francesca De Martino, Staffer
Francesca De Martino is a senior at Homestead High School. Francesca is often seen spending a lot of time at school and spending time with her friends...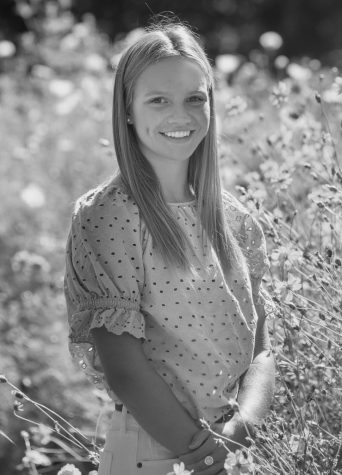 Rachel Starsky, Editor-in-Chief
Rachel Starsky is a senior at Homestead High School. In room 405, she is often found designing yearbook or writing sports articles. In her free time, she...