Mental health matters
Mental health issues affect many teenagers at Homestead and throughout the country and, when left untreated, can cause self harm or substance abuse.
Mental health issues such as depression, anxiety, obsessive compulsive disorder and bipolar disorder are common; NAMI, the National Alliance on Mental Health reported that one in five adolescents between the ages of 12-17 reported the pandemic had a significant negative impact on their mental health.
Despite the frequency of this issue, there is still a reluctance to seek help due to the potential judgements teenagers may receive.
"There is still shame attached to mental health and a belief that it's a character weakness rather than an illness. This makes people more opposed to seeking support from professionals or peers," William Woessner, interim school psychologist, said.
This has been happening for a while, as "mental health has been historically ostracized. This has led many people to either avoid talking about it or not having the knowledge for types of treatment," Mr. William Mansfield, MTSD director of student social, behavioral and health services, said.
When teens do not receive professional treatment, they often resort to unhealthy coping mechanisms such as self harm or substance abuse.
"Often substance abuse and physical self harm are symptoms of a larger concern. These maladaptive coping strategies provide easy and quick release to mask the greater issue and can escalate into more dangerous behaviors if left unaddressed," Mansfield said.
Short-term coping mechanisms may potentially have dangerous long-term repercussions on the individual. There are many mental health resources provided by the MTSD that can provide accessible services and guidance to those struggling.
There are "guidance counselors, school social emotional workers, psychologists and a full time nurse in order to identify the students in need at a much younger age than the majority of districts," Woessner said.
The professional aid is widely available in the district.
"We have a wonderful student support staff here at Homestead, and across the MTSD. It is my hope that any student who is experiencing concerns with their mental health, or the mental health of a friend or classmate, would feel comfortable reaching out," Mansfield said. "We all must work harder to normalize conversations about our mental health and be proactive about getting help when we need it – just as we would see a medical doctor for treatment for our physical health."
Though mental health has negative effects on teenagers, the MTSD is working to combat this by providing professional resources and encouraging seeking support.
Leave a Comment
About the Contributor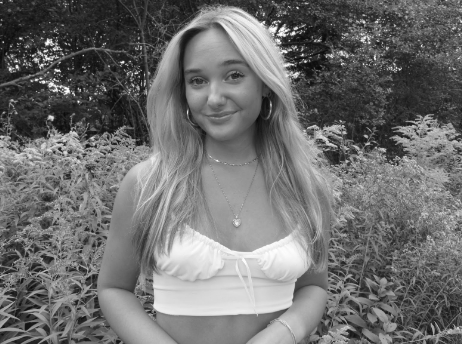 Emily Braunstein, Staffer
Emily Braunstein, a senior at Homestead High School, is the co-president of Fashion Club. She enjoys doing yoga, writing poetry and finding new clothes...