Two weeks in, two records broken
Nerves were high at the first varsity girls indoor track meet on March 18 at Carthage College. Many PR's and two school records later, the Homestead Highlanders placed third overall.
Addie Kane, freshman, ran her first ever high school varsity event, the 400 meter dash. While preparing for her race, Kane had to step out of her comfort zone to run an event she's never run before.
"It feels good to know that all the effort you put in is paying off. To cope with the stress and anxiety you just have to tell yourself it will feel better when you're done," Kane said.
The 4 x 400 meter relay broke a 40 year old indoor meet school record and won first overall. With a time of four minutes and 11 seconds, Eva Brandenburg, junior, Natalie Mueller, sophomore, Grace Zortman, sophomore, and Korynne Moga, senior, took the gold.
This is track and cross country coach Jay Fuller's third year coaching at Homestead and fifth year in total.
"I'm looking forward to seeing what we can do as a team coming off from a strong track season last year. Since finishing second along with the cross country team going to state, and building off that success throughout this season," Fuller said.
Coming from the cross country season, Kaitlyn Harberer, senior, brought that spirit over to the track season.
"The hardest part of running is working over that mental block and getting motivation to keep going in a race even when it's hard," Harberer said.
Harberer is an example of how injuries leave a big impact on your performance, but not always a negative one. During the 2022 track season, her junior year, Harberer broke her right foot.
"You have to tell yourself it wasn't your fault that it happened and it will make you stronger as a runner," Harberer said.
She then proceeded to break her previous 5k PR by two minutes, early on this training season.
Mira Dahms, senior, has been running track all of high school and ran the two mile at the meet.
Leave a Comment
About the Contributor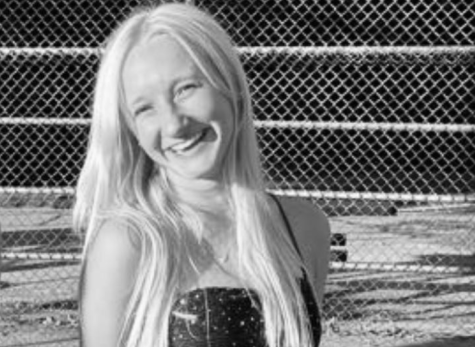 Reese Plautz, Staffer
Reese Plautz is currently a freshman at Homestead High School. She enjoys running and spending time outdoors in her free time. Her passion for photography...