Fashion Forward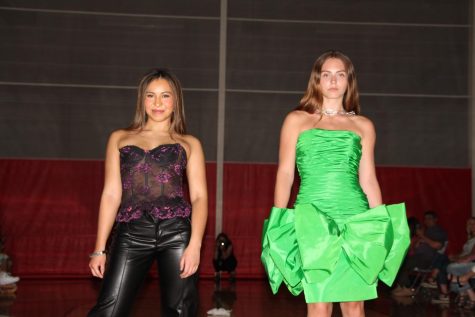 On Thursday June 1, the FIDM Fashion club had their annual fashion show, using entirely second hand materials to put together a set of clothes following the theme of "day and night".
The second annual fashion show involved many passionate students- models, designers, announcers, photographers, hair stylists, makeup artists and a variety of volunteers helping to keep the show running smoothly. Members of She's the First Club volunteered to model for the show, for a second year in a row.
The Fashion Club partnered with Boz's Closet, a local containment shop in Thiensville. Boz's supplied vintage clothing for the show, and a $100 voucher prize for a raffle.
"My goal for the fashion show was to get more people involved in the process; partnering with Boz's got us more involved with the community" Megan Carr, President, said.
Upperclassmen and underclassmen came together to produce the show and the backstage was filled with club members helping one another prepare to walk onstage. The fashion show "demonstrates teamwork because we all got ready together and it created a comfortable environment," Sid Ahart, senior, said.
While being an opportunity for teamwork amongst students, it also served its purpose as a fashion show.
The FIDM fashion show was an opportunity to inspire viewers; "Looking at everyones outfits, I really got some great fashion advice and inspiration for pieces for my own closet; I learned that it's not about the label, it's about the piece," Sydney Feucht, senior, said.
The pieces, in this case, were the fabric and clothes that were entirely secondhand and upcycled by Carr. The pieces used are "always either recycled or thrifted- you can create something that is not always new," President Carr said.
There is an entire community of students in Homestead that are passionate about fashion; throughout the year the club has put together magazines, designed clothes, decorated tote bags and went on field trips to thrift stores.
As President Megan Carr and Vice President Emily Braunstein move on past Homestead, Jade Sondag will take over the role as President and continue both the club activities and the annual fashion show.
"My main goal for the club is growth- leaving an impact after I leave Homestead and I want everyone to have fun with what I'm creating," Carr added.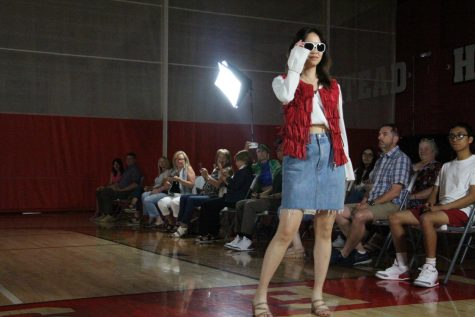 Leave a Comment
About the Contributors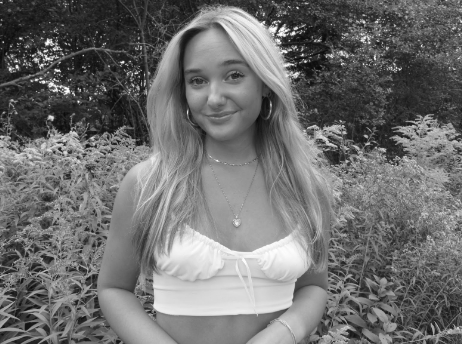 Emily Braunstein, Staffer
Emily Braunstein, a senior at Homestead High School, is the co-president of Fashion Club. She enjoys doing yoga, writing poetry and finding new clothes...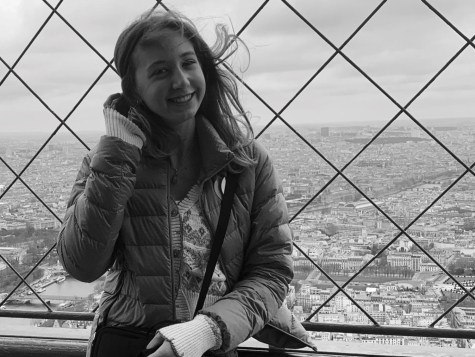 Sadie Shaw, Staffer
Sadie Shaw is senior at Homestead High School. She is excited to be part of Publications this year! In her free time, Sadie is involved with a rowing team,...