25 mile radius: Eating Bombers burgers
"The Bachelor" has ended, award season is over, and Wisconsinites are now impeding the inevitable doom that is boredom. I, however, have made it my goal this spring to overcome the post-reality TV depression. Mother Nature has gifted Wisconsin with spring early this year, so it's time for hikes along Lake Michigan and coffee in the Third Ward.
---
Warmer days mean warmer nights, so it's time for a night on the town. Milwaukee, one of the most underrated aspects of Wisconsin, has plenty of places to eat. Yes, it's no New York or Chicago, but that's why it's so appealing. No funky smells, less crabby nine-to-fivers and everything is located near one street: Water Street. A few restaurants on or off Water Street include Water Buffalo, Joey's Buona's Pizzera Grill, Rustico, Safe House and the focus of this week's blog, AJ Bombers.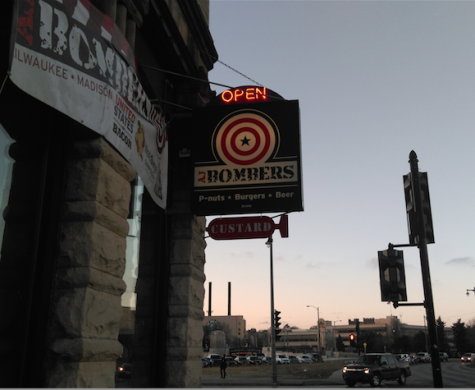 AJ Bombers, where peanut shells are tossed on the floor just like at Miller Park and the burgers almost taste like summer, is entertaining for all ages. As you fill out your menu, you can keep up with AJ's March Madness bracket by watching one of the many TVs around the restaurant. Out of peanuts? Ask the bartender for more and watch the Peanut Bomb glide across the ceiling and into your bowl, adding to AJ Bombers electrifying and unique atmosphere.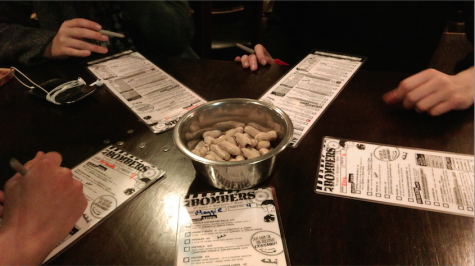 The only drawback to AJ's or any praised restaurant downtown is the wait. If you don't arrive at precisely the right time, you can end up waiting hours for a table. But have no fear, The Historic Third Ward offers you plenty of sights to see while you wait. Just make a reservation and AJ's will send you a text when your table is ready, which gives you the freedom to explore the Third Ward.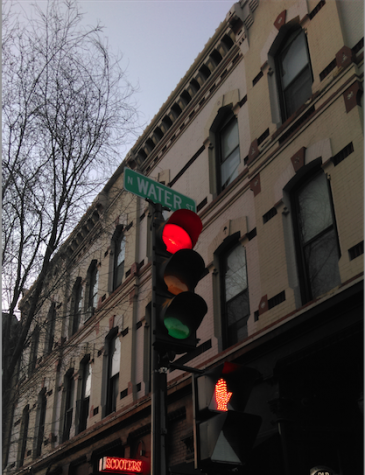 A great way to see all the beauty the east side has to offer is to take stroll along the Riverwalk. Here, where the warm lights from the various cafes and restaurants shimmer along the Milwaukee River, is the best place to enjoy an exclusive view of Third Ward and beyond. You can even take the Riverwalk back up to Knapp Street, where AJ Bombers is located.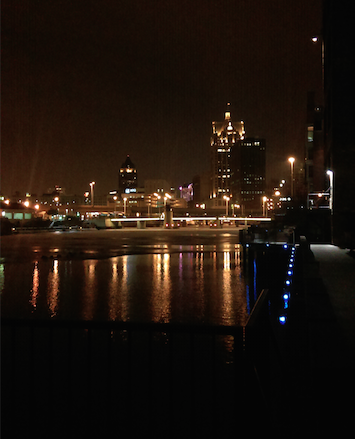 So, as the days get longer and the air gets warmer, head downtown for good eats and sweet sights to see.