25 mile radius: Drive into the 50s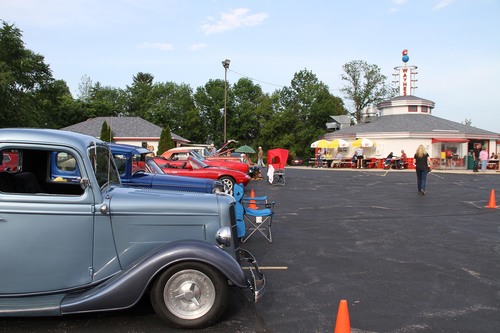 "The Bachelor" has ended, award season is over, and Wisconsinites are now impeding the inevitable doom that is boredom. I, however, have made it my goal this spring to overcome the post-reality TV depression. Mother Nature has gifted Wisconsin with spring early this year, so it's time for hikes along Lake Michigan and coffee in the Third Ward.
---
Poodle skirts, the twist, Elvis and cars: nothing beats the 50s. What better way to relive the "Happy Days" than to enjoy a mouth-watering burger and chocolate malt at the one and only Wayne's Drive-In? No, I'm not talking the priceless movie Wayne's World (even though it gives a shout out to "mill-e-wah-que",) I'm talking about Wayne's Drive-In located in Cedarburg.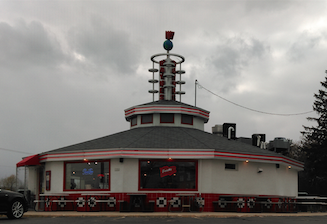 When you walk into this circular-shaped building, you almost expect to see Marty McFly's dad sitting at the counter enjoying some Cedar Crest ice cream or a chocolate malt. Wayne's has kept the 50s' fads alive by decorating the walls with vintage signs and playing oldies station both inside and outside the restaurant.
Wayne's has also stayed true to its name by having Corvette and Cruise nights every Wednesday and Thursday starting May 13. Anyone with a Corvette, vintage car, or just looking for some summer entertainment is invited to these cruise nights to not only enjoy the classic cars but also to chow down on some "top-notch" food.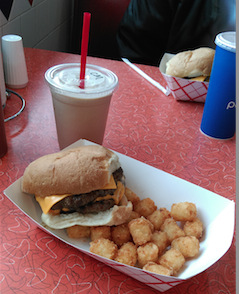 But the fun doesn't stop there; Thursday nights hold hula hoop contests and raffles as well as a DJ and rollerskating car hops. What's more 50s than a rollerskating car hop? So, when you're craving a delicious burger or some true Wisconsin ice cream, head up to Wayne's Drive-In.