Extracurriculars
Extracurriculars are a good way to put yourself out there and make friends. That is what I thought when I joined stage crew at the beginning of the year. I wanted to make some fast friends and I thought it would be pretty fun; I wanted to be a part of the plays and musicals without actually being in the spotlight. By joining stage crew, I would be killing two birds with one stone- I would be making new friends and I would be able to work in the background in a fun extracurricular activity.
On the first day of stage crew, I was excited, but also nervous. Everyone was pretty nice, but that didn't really ease my nerves. I was assigned to be a builder, so I decided to try to befriend the other builders first. It ended up being really interesting and I began to build friendships with some of the other crew members. Now we are running the musical, and though the hours are long, it is fun. I have people to talk to and I am meeting more people at the same time.
At first I was a little scared and I didn't really talk to anyone in stage crew, but after a while, I got more comfortable and I did make some friends. It was a good way for me to become more comfortable with people and get out of my comfort zone, while still being well-rounded and having fun. By becoming a part of stage crew, I forced myself to be more extroverted and therefore took a step towards my goal.
About the Writer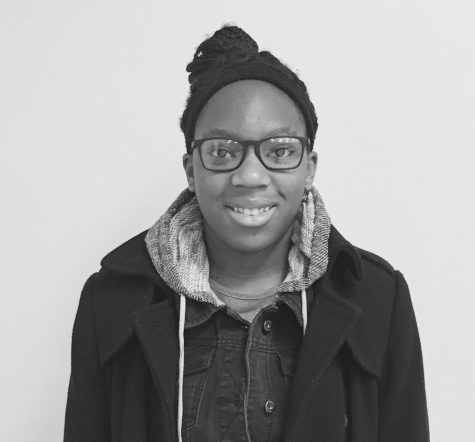 Grace Adebogun, Staffer
I am a freshman at Homestead. I am in the Homestead Stage Crew and GEMS. For fun, I love reading, watching Netflix, and writing. I'm really enthusiastic...