An insider's scoop to the running of the football
Hang on for a minute...we're trying to find some more stories you might like.
Every year, Homecoming week welcomes back fond traditions of Homestead. Between the parade and the dance, there are many smaller scale rituals held by different teams and clubs. One of these is the running of the football.
The seniors of both the boys and girls cross country teams run the game ball from the field of the opposing team to Homestead's field for the homecoming football game. With the new conference this year, some schools are slightly farther than others. The farthest school in the conference is Hartford Union High School, which we oh-so-conveniently had the pleasure of playing for this week's game.
Seniors Reilly Albert, Addie Damron, Messi Elgin, Joe Hadcock, Cooper Hunt, Connor Mason, Jack Pfiefer, Mason Salb,  Harry Ward, Zanelle Willemse and myself, took part in the tradition. We devised a unique plan for the 25 mile journey.
First, we drove out to Hartford Union and played around on their field.  When we realized that football is not our forte, we began the daunting journey ahead. Thankfully, the coaches gave us some restrictions: the girls are not to run more than two and a half miles, as we had a race the next day. The boys had similar restrictions, only theirs was six miles.
We originally planned on relaying the football; however, we decided we wanted to run as one group, so we drove back to Mequon. Two of the participating seniors, Hadcock and Hunt, were out on injuries and drove the cars. The rest of the boys jumped out of the car six miles away from Homestead and began to run.  The ball was then handed off to the girls on Freistadt Road.
We ran through Thiensville and finished by running one lap around the track, ending on the football field. With our remaining time, we stretched and waited for our queue to run to the center of the field. When the countdown clock hit seven minutes, we ran out to an official on the center of the field to give away the ball.
While this tradition was not completed "traditionally", we cumulatively ran 40 miles, which is almost double the distance from Hartford to Mequon. This year's rendition of the running the football tradition, while untraditional, was quite the success.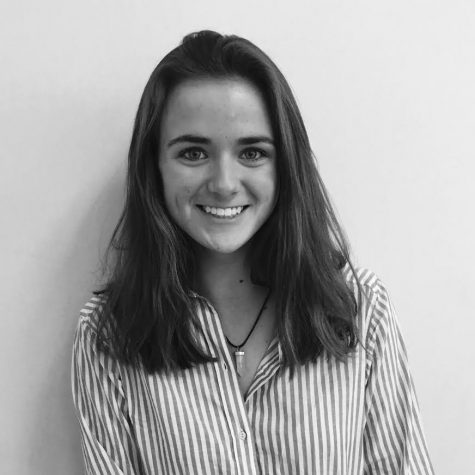 Erin Carley, Staffer
Erin Carley is a senior who spends most of her time outside of Highlander Publications participating in cross country and track, among other activities....