Successful weekend for girls varsity tennis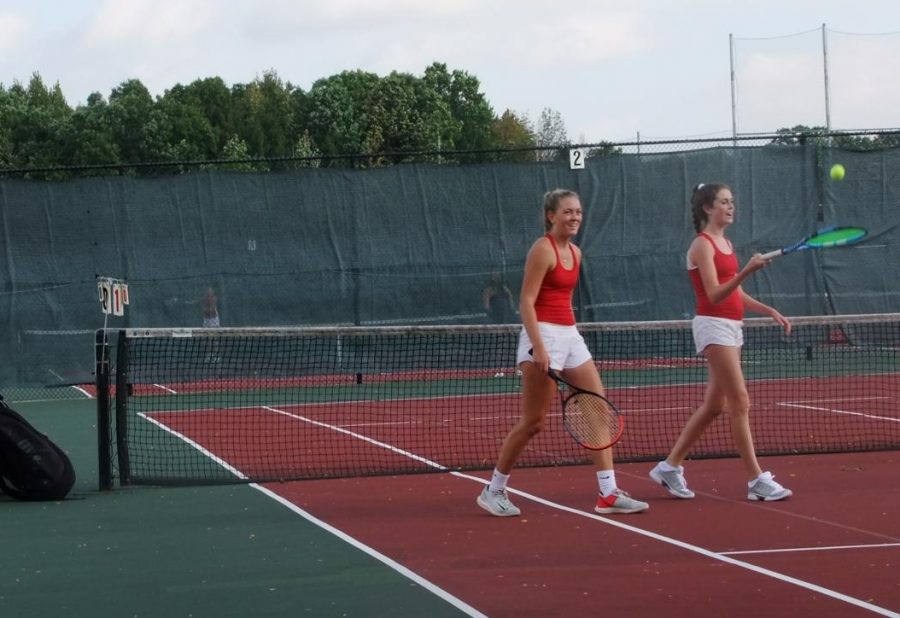 The girls tennis team played against seven other schools in the annual Nicolet invite on Sept. 21, competing at locations including Homestead, Cahill at Whitefish Bay and Nicolet. 
Homestead defeated West Bend West in the first round, 7-0 and continued to beat Whitefish Bay in the second round, 5-2. A third-round was scheduled but was canceled due to the poor weather. In the end, Homestead tied with Divine Savior Holy Angels for first place. 
Overall, the team is pleased with how the weekend went and learned to fight together.
"I'm very proud of how the team played, we stuck with it even though the second set was a little bit of a battle, we came through and grew as a team," Kate Wade, junior, said.
The girls have had a successful season so far, remaining number 1 in the conference and number two in the state. The team is looking forward to the rest of the season. 
"Continuing into the season I'm looking forward to winning all of our post-season matches and working really hard at conference, sectionals, and state. I'm also looking forward to some of our fun team activities such as an escape room, fright night and overall doing more bonding as a team," Bridget Brown, senior, said.
"Being part of the team has been really fun so far. I'm really looking forward to improving as an individual and as a team this season and years to come," Anastasia Raykova, freshman, said.