Ice Ice Baby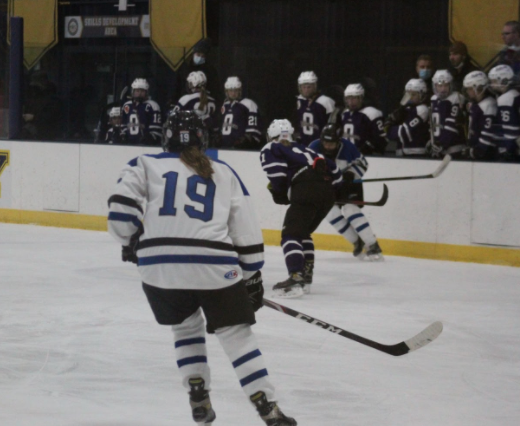 The air was cold, and the student section loud as the time on the clock ticked down slowly and realization kicked in. This game was going to be a win.
Not just a win, but THE win.
The scoreboard read 4-1 that night as Lakeshore Lightning girls hockey defeated the USM Wildcats for the first time in program history.
"The girls, especially the seniors, were ecstatic," Coach Megan Bailey said.
This year was a year of many firsts for the team: their first year ever beating USM, having new captains and the majority of players being in only their first or second year of competing at the high school level.
"We are a young team primarily made up of freshmen and sophomores, so the first piece of the puzzle was for them to learn our system and habits of play," Coach Bailey said.
And learn they did, with on ice practices three to five days a week and off ice one to two days, the girls had plenty of opportunities to adapt to their new team, and the new players really became part of the group.
Megan Carr, junior defensive player, said, "We have gotten to know each other very well this year and the new players are very committed."
Even with Lakeshore Lightning's positive team environment, there have been some adjustment challenges for the girls new to the team.
Lauren Dykema, freshman defensive player, said, "Transitioning from youth hockey to high school hockey was hard because the training is a lot more intense and with all the late night practices, I've had to learn to manage school and hockey."
Managing academics and athletics has become second nature to some of the older players on the team, including Megan Carr, who was recently promoted to assistant team captain. This gave her a new perspective on the team and an important leadership role.
Carr said, "It is a very new experience, but I really do enjoy it. I like the extra responsibility on me and being able to voice my concerns about the team in a way that's constructive for everyone is very important."
This season, like any other, was a pendulum of highs and lows that the team was forced to adjust to in order to be successful.
On one side of the spectrum, the girls had to deal with lots of issues that arose during various points of the season.
According to Coach Bailey, "Our biggest challenge was finding ways to stay healthy. We battled illness and injuries all season long."
Carr added, "A big problem this year was inconsistency. Some days you don't play your best, and other days you put 100% in."
On the other hand, even with adversity, the team had a lot of good come out of the season, including building stronger bonds on and off the ice and forging lifelong friendships.
Coach Bailey said, "As the season went on and players started getting to know each other and spending more time together, friendships started to develop."
Dykema added, "Having practices daily definitely improved my relationships with my teammates."
The girls also had time away from hockey to connect. At the end of fall, the team went on an overnight trip to Black River Falls/Onalaska and participated in bonding activities with each other.
"Getting the opportunity to travel/spend some time away from hockey was good for the entire team," Coach Bailey said.
The work that these girls have put in over the course of the season has resulted in lots of wins for the team, along with improvement of hockey and life skills. "My teammates improved immensely, and I think it was a combination of encouragement from each other, learning how to play with one another and devoted players," Carr said.
Leave a Comment
About the Contributors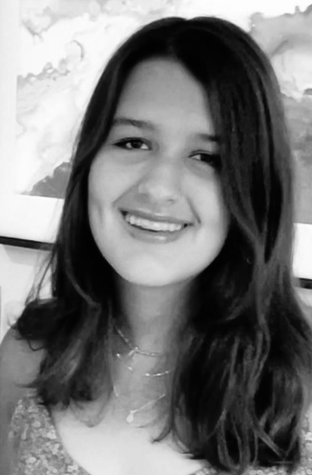 Sasha Djurasovic, Co-Editor
Sasha Djurasovic is a sophomore at Homestead. She is super excited to spend more time with Publications and work on design. In her free time she enjoys...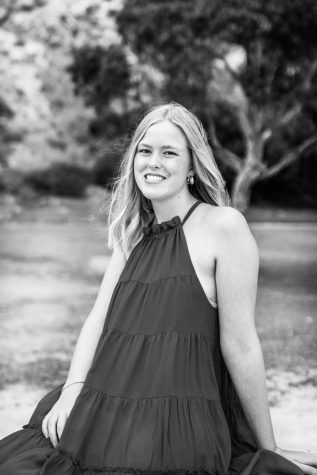 Annie Brown, Editor-in-Chief
Annie Brown is a senior at Homestead High School. She is passionate about education and community service, serving as a youth ambassador for the Ronald...