Students accepted into 2022 Milwaukee Film Fest
In just under two weeks, the popcorn will be popped, the phones will be silenced and the lights will be dimmed at Milwaukee's Oriental Theatre in preparation for the showings of hundreds of films.
Milwaukee Film Fest has been a display of local art for 14 years, showcasing the work of local filmmakers on the big screen.
This year, two of Homestead's own students were chosen to have their projects displayed. Olivia Cagle and Blair Martin, seniors, both had their films accepted into this year's Milwaukee Youth show.
"Hearing I got in was just so exciting and satisfying," Cagle said. Cagle's film, "To be a Stan," highlights the nuances and stigmas of being a superfan.
Martin's film, "Behind the Curtain," covers Homestead's production of Cinderella, giving viewers an insight into the technicalities of putting on a theatrical performance.
"I covered the cast, crew, costumes, pit orchestra, the teachers and basically everyone involved, for three months," Martin said.
Both films will be playing on Sunday, May 1 at the Oriental Theatre.
"I'm super excited to see my work and others on the big screen," Cagle said.
This year's festival is both girls' first time having their work celebrated in this manner, so the experience will be a new one for them.
"It's not something I've ever done before, so I'm super psyched to get my work recognized," Martin said.
Cagle added, "This is a nice place to start because I am so familiar with Milwaukee Film".
The organization of Milwaukee Film fosters a unique group of peers and mentors who are eager to support and celebrate one another.
"It's such an amazing community of people who are trying to uplift young voices," Martin said.
The girls encourage others to try submitting their films into festivals.
Cagle added, "The worst they can tell you is no, so go for it and tell your story."
Tickets to see the films, as well as to support these students and so many others, are available on https://mkefilm.org/mff.
Leave a Comment
About the Contributor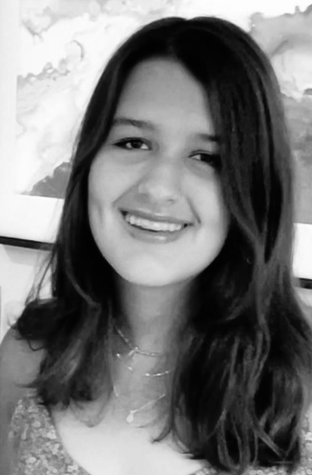 Sasha Djurasovic, Co-Editor
Sasha Djurasovic is a sophomore at Homestead. She is super excited to spend more time with Publications and work on design. In her free time she enjoys...