Brewing up America's pastime: Offseason breeds minimal changes but leaves hope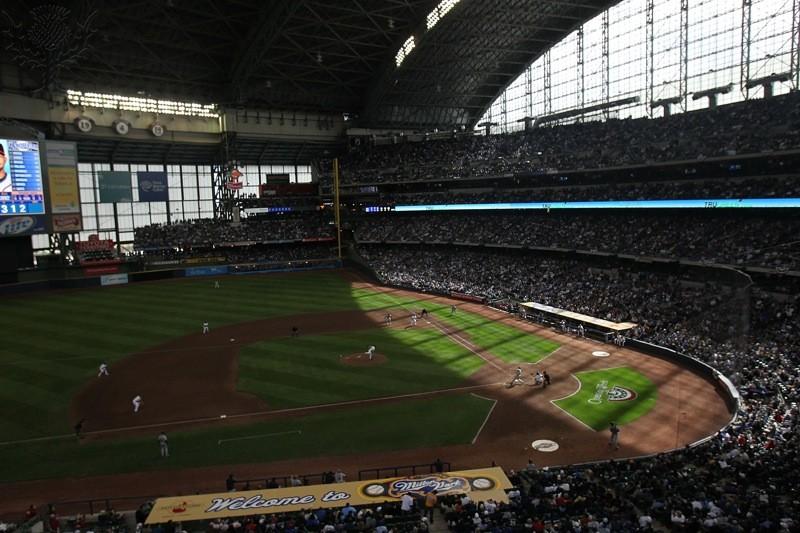 The smell of the freshly made hot dogs, taste of David sunflower seeds, and sights of the players warming up fill the aroma that is Miller Park during the summer, as our beloved Milwaukee Brewers play an old-fashioned game dating back to 1845. But it's more than just a game: it's a national pastime, and one that has become a staple of American culture. Since I was handed a baseball bookcase when I was eight days old, I have become infatuated with the sport, and as I have aged it has become the hallmark of my interest. With this backdrop, I decided to take to The Highlander Online to showcase my thoughts about the local bunch of guys living out thousands of children's dreams: the Milwaukee Brewers.
---
Minimalistic, strategic, confusing. These are all great words to describe what exactly has transpired in between the last time our boys of summer stepped out onto the diamond. After choking up the end of last year, causing a missed playoff appearance when the team led the division into the middle of August, something had to be changed right?
Well, something was, but it wasn't necessarily a blockbuster. Simply put, the team put themselves in a relatively equal, if not worse position.
When others surround themselves with fresh talent, especially others in the division, it is time to pay up. Jon Lester is a big name headed to the archrival in those who call the intersection of Addison and Clark home. With headlines implying that this is the year after 107 uneventful Octobers, the windy city is fervent with excitement.
Couple that with the surge of the Cardinals and Pirates and you are left with a fairly competitive feeling in the NL Central, the division that was supposedly the least competitive a year ago.
As for up here in Cream City, management decided to not reinvent the wheel, and hope that a healthier, more experienced squad will carry the team over that last hump to the Promised Land of postseason baseball. If they keep everything exactly the same, it should work, right?
Then, try trading the cornerstone of the rotation away for three unknown prospects. Yovani Gallardo was a household name in Milwaukee, but the anxiety that his contract presented prompted a swift kick to Texas for infielder Luis Sardinas, and pitchers Corey Knoebel and Marcos Diplan.
In essence, the team has decided that the current rotation of Willy Peralta, Matt Garza, Marco Estrada, Jimmy Nelson, and Kyle Lohse is sufficient, and that the coveted sixth durable pitcher is unnecessary. Because, if somebody gets injured…well nobody will get injured during this 2015 season. After all, it's only 162 games long.
Equally, first-baseman Adam Lind was signed to bring some needed pop to a lineup as bland as the cornfields 25 minutes outside the city in which the team represents. While he is past his prime, there is some swagger in him that appeals to me. I think he has a strong year, but will struggle initially.
What about the end of games? Francisco Rodriguez and Jonathan Broxton might be viable options, but there had to have been a reason why the Reds were so willing to cut Broxton and why the Brewers did cut K-Rod on two occurrences earlier in his career. I want an explanation as to why I should feel calm whenever one of these two leave the bullpen.
Despite these initial shocks, I have no reason to believe that the Brewers will not be successful enough this year for fans to feel content. They have a strong base and should do enough to give themselves a fighting chance in the NL Central despite a lack of offseason moves. After all, Doug Melvin is a smart guy, and his complacency might be rewarded.
Pitchers and catchers are already in Arizona, trying to concoct a way to take the championship home to Milwaukee. At least it's warm in Glendale.