Mequon teens against COVID-19
With the recent outbreak of COVID-19, many people are trapped inside their homes unable to leave due to the risk of the disease possibly being transmitted from person to person. Research has shown that people of older age have a higher risk of catching COVID-19 and they are advised to stay in quarantine as much as possible. This brings about an issue for getting groceries, medicine or other necessities they may need to venture out and get.
Luckily, a group of Homestead teens thought ahead and put together a club called "Mequon teens against COVID-19" where they offer food and medicine deliveries to people unable to leave their homes. The group partnered with local grocery stores like Sendiks as well as pharmacies and allowed for people to place orders online. The teens then pick up orders and deliver them to homes for no charge.
Ethan Kelly, senior, helped start this club alongside his dad. "I am less worried about myself nowadays, knowing that there are people out there in dire need of help. It makes me feel like I have accomplished something great. The people we have helped have been extremely grateful, and it definitely makes me feel good to put a smile on someone's face," Kelly said.
Joe Kelly, Ethan's dad, got the ball rolling and wanted to make this service happen. "I want the community to work together to help each other and my wish was that people in need would be open to this idea," Kelly said.
Other teens such as Mitchell Tebon, senior, were happy to give back to the community. "The Kellys approached me with the idea to do something for those who are unable to get the basic essentials they need to survive, and I thought that it would be a great way to give back and put others before myself. I think that it's been going great as we have received support from the city and community overall. We are really just hoping to do whatever we can for those struggling during these times and Mequon teens against COVID-19 seems like the perfect way to do that," Tebon said.
Ethan Endres, senior, also participates in Mequon teens against COVID-19 and feels it's important to serve his community. "I decided to take part in this club as a way to give back to my community and to help me prepare for my next steps in life. This service is so important because it persuades families to social distance and stay home to minimize the spread of the virus at no cost and for a great cause," Endres said.
View Comments (3)
About the Contributor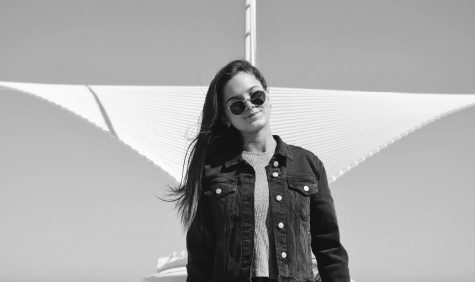 Annie McCormick, Editor in training
Annie McCormick is a Senior at Homestead High School. She ran cross country her first two years of high school and then switched to becoming more involved...