Gov. Evers signs bill requiring Holocaust curriculum
On April 28, Gov. Tony Evers signed Senate Bill 69 at the Milwaukee Jewish Federation. This bipartisan bill requires Wisconsin schools to educate students on the Holocaust and other genocides.
The bill states that these topics must be included in the curriculum at least once during fifth through eighth grade and at least once during 9th through 12th grade. The curriculum is intended to be based off a model, which is to be developed by the state superintendent of public instruction in conjunction with Holocaust education organizations.
Jeridon Clark, assistant superintendent of educational services of the Mequon-Thiensville School District (MTSD), defined the bill and provided clarity on the timeline.
"With the recent passing and signing of Wisconsin Senate Assembly Bill 69 and the subsequent creating of Wisconsin Act 30 all schools in Wisconsin must incorporate the instruction of the Holocaust and other genocides in their curriculum…by the 2022-2023 school year," Clark said.
Though MTSD currently includes education on the Holocaust and other genocides, Clark explained that the district will ensure that they are meeting, or exceeding, these newly established standards.
"Currently, the Mequon-Thiensville School District does provide instruction on the Holocaust in middle school and in high school. Based upon the passing and signing of Senate Assembly Bill 69, the district will conduct a comprehensive review of our middle school and high school curriculum over the next school year to ensure all aspects of the Act 30 are being incorporated into our instruction," Clark said.
Micah Adams, social studies teacher, believes that learning about these topics is a valuable experience for students. "Teaching instances of genocide and especially one as pivotal to world history such as the Holocaust is extremely important," Adams said.
In the social studies curriculum at Homestead, both AP Human Geography and World Studies include a lengthy discussion of genocides.
"Genocide and specific events of genocide and ethnic cleansing are covered during AP Human Geography and World Studies at Homestead. In addition, the Holocaust specifically is taught in great detail in eighth grade in MTSD. This is why AP Human Geography and World Studies focus more heavily on other genocides such as the Rwandan Genocide, Genocide in Darfur and Armenian Genocide," Adams said.
Education on genocides and the Holocaust extends beyond the social studies department. As a part of the 9th grade English curriculum, students read Elie Wiesel's Night, a memoir recalling his personal experiences as a Holocaust survivor.
Michaela Fraley, English teacher, instructs Night and received the memoir as a part of her own education during her time as a student at Homestead.
Fraley finds this work incredibly meaningful and thinks that it is important for students to comprehend.
"I strongly believe Homestead should continue to teach Night; Elie Wiesel deserves for his voice to be heard…I find immense value in teaching it; it is beautifully written," Fraley said.
Ultimately, it is the need to share perspectives that has led to the creation of this bill; it encourages teachers to equip their students with an awareness and understanding of these past atrocities.
"Six million people were murdered as a result of a global, concentrated effort to eradicate an entire race of people (remember that multiple countries were involved in this genocide); that is worth discussing," Fraley said.
Leave a Comment
About the Contributor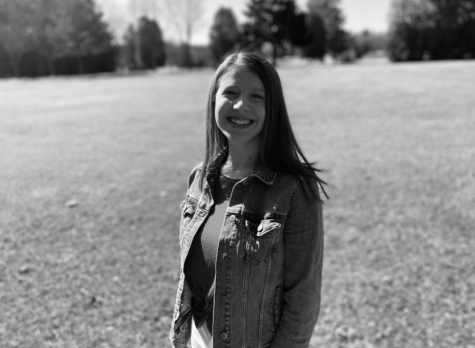 Ainsley Feigles, PR & Web Manager
Ainsley Feigles is a senior at Homestead High School. She has always had a passion for writing and is enjoying spending her second year with Highlander...