Students and staff remember late classmate Jacob Howard
On Sunday, May 2 at 5:20 a.m., Jacob Howard, former sophomore, was shot and killed in an act of gun violence in the city of Milwaukee. Howard is being remembered by countless friends and classmates who are working to pay tribute to him.
An email was sent out to staff and parents from principal Eric Ebert on the morning of Monday, May 3 to remind Highlanders to stay strong and rely on others during this difficult time. "Death can be difficult for us to understand, especially when it is sudden, and can lead to many different emotions. What is most important is that we care for and support each other. In tough times like this, our Highlander family is at its strongest," Ebert said.
Within 24 hours of the news of Howard's passing, Quinten McLaughlin, sophomore, designed a website Memoriam for Howard where students are able to donate money or submit stories they have about Howard. The website has received over 40 submissions of quotes, memories or qualities of Howard that people remember. "I wanted to make a memorial that anybody could see at any time and that would last forever. I know how meaningful that can be for everyone that knew him, especially his family," McLaughlin said, "It is very important that we preserve and cherish the memories of those we have lost."
Attached to the website is a Gofundme page set up by Zayne Jacobsen, junior and close friend of Howard, to raise money for the Howard family. With a goal of $15,000 the page saw an outpouring of generosity as it ultimately raised $24,000. "The money raised from the go fund me has helped so much with funding the funeral as well and the place he was buried," Jacobsen said.
Not only are students memorializing Howard, but many teachers who had him as a student remember his fun and lively personality.
Lorin Vanwagenen, physical education and health teacher, had Howard in her freshman health class and P.E class. "All my students impact me in a different way. For Jay specifically, he taught me the importance of never giving up," Vanwagenen said.
On the night of Tuesday, May 4 students gathered to hold a vigil for Howard and designed a memorial with flowers, signs and candles.
Good friend, Steven Ho, sophomore, was one of the students who led the vigil service. "Jacob was a very amusing, grateful and ambitious soul. I will forever keep [Howard's] name and spirit alive. He changed my life and I'm gonna miss being with [him]," Ho said.
The memorial still stands outside of Homestead where students and staff can pay respect to Howard. "We created a memorial outside of our high school for [Howard] so now all of our friends pay a visit every night to the memorial," Jacobsen said. Jacobsen assisted in creating the memorial as well.
For many of those remembering him, Howard's love for life, family and friends were some of his strongest qualities. "[Howard] was always living life to the fullest and being kind to others," Thomas O'Leary, sophomore, said.
A funeral service was held on Saturday, May 15 at Divine Temple Church of the First Born in Milwaukee where family, friends, students, and others attended to pay tribute to Howard. "[Howard] showed us what true friends really are like. The world could use more of what he did for people. We've been trying to carry on what he stood for," McLaughlin said.
Leave a Comment
About the Contributors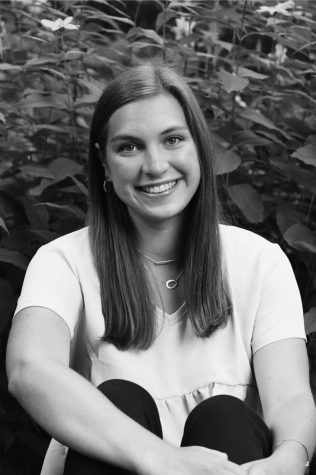 Hannah Kennedy, Editor in Chief
Hannah Kennedy is a senior at Homestead and serves as editor in chief of Highlander Publications. She is going to study journalism in college at the University...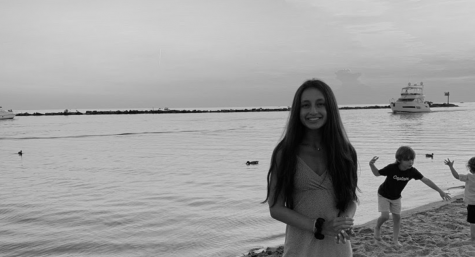 Sofia Grbic, Staffer
Sofia Grbic is currently a sophomore at Homestead high school. She has always had passions for creativity, learning, and adventure. She immensely enjoys...